<![CDATA[
Denise Havlan of Plainfield, Illinois, was awarded $3,000 from Sew Batik for her winning entry, The Peaceful Ones. This quilt took 2 years to create as Denise balanced her quilting time with her family and grandchildren time. 
How did Denise get started in quilting? Back in 1989, she unknowingly entered a quilt shop and was interested in what she saw. However, she "had no knowledge of sewing, let alone quilting. I took some classes and fell in love and the rest, as they say, is history."
The Peaceful Ones was inspired by her favorite subject as a painter: Native Americans. When Denise started quilting, she wanted to render their images in fabric. Her work process was a journey that involved stretching her imagination, extending her physical capabilities, and making creative decisions that affected the outcome of her work.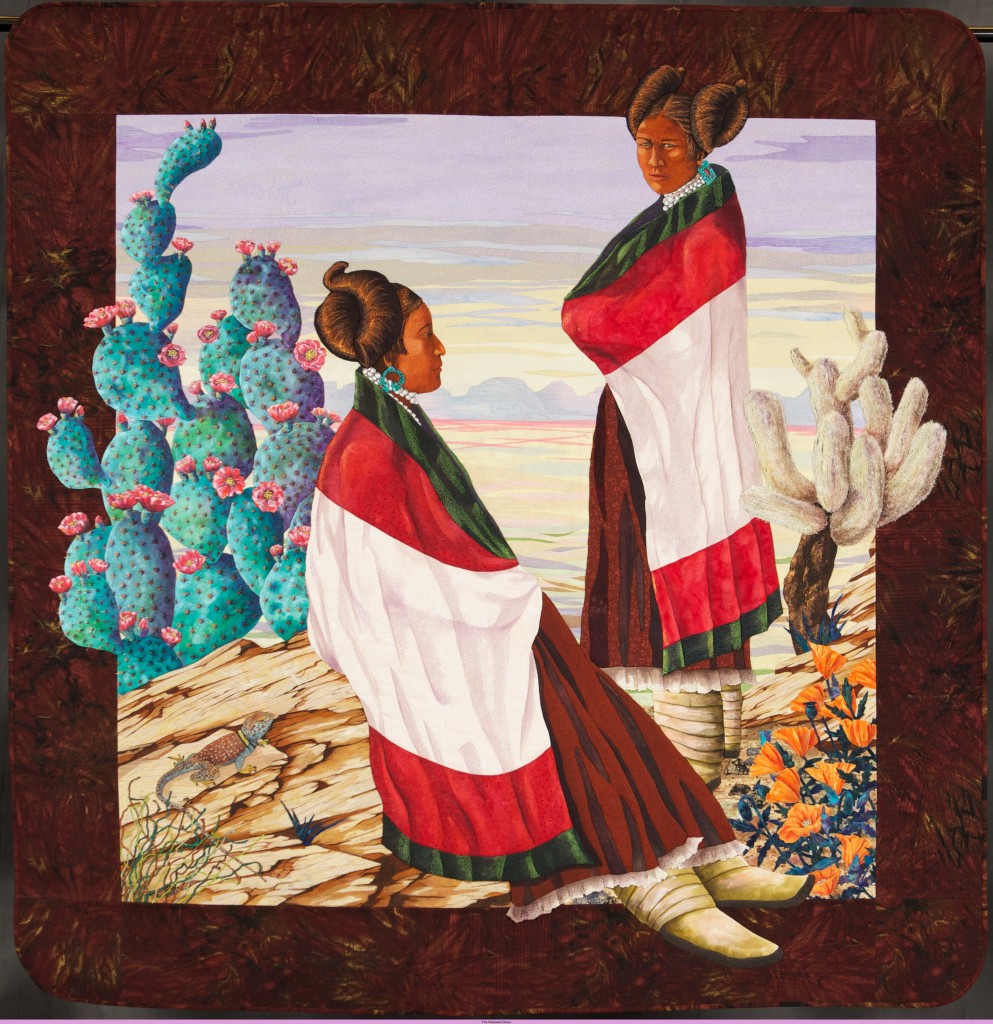 What was Denise's reaction when she won the Masterpiece prize? "It was the ultimate satisfaction when others recognized (my) creative efforts." Denise feels that if one puts so much effort into a quilt, it needs to be recognized. She says it is thrilling to have other's see her work in a quilt show and to come home with a ribbon is great.  When asked if she did anything special with her prize money, Denise replied, "The prize money is always spent before I get it…the ribbon is my award that lives on!"
There is no stopping Denise with her quilting endeavors. It is "forward in to the future" for her.
]]>
Tags: Native Americans, Quilt Show, Sew Batik, Winning Quilt