<![CDATA[
Last year when reading student's class evaluations, many asked for more time on the long arm quilting machines without sharing the machine with other students.  To answer these requests, Road 2014 has scheduled long arm classes that are four hours in length with one student per machine head. These classes will have only 10 students in the class giving everyone more time for individualized training and practice. It's almost like a private lesson!!  Handi Quilter  is  providing their Sweet 16  machine.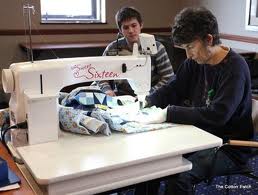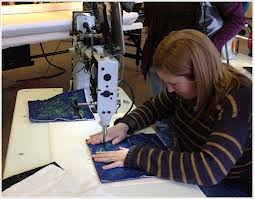 For the first time at a quilt show, Gammill is providing their Charm model for students to use. This "sit down" machine uses techniques that can be applicable to domestic machines as well.
During Road 2013, acclaimed modern quilter Angela Walters, shared her tips on how to enhance your long arm quilting: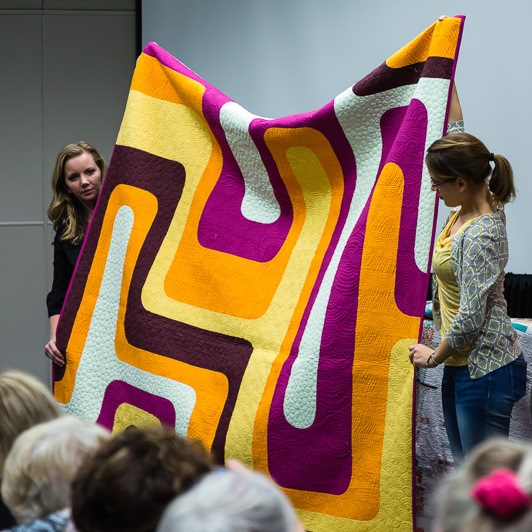 Use thread that blends with the background. Look at the quilt first and then choose what thread to use. The thread color should lie over the entire top. One of the biggest errors is to use light thread on a dark fabric.

All over quilting adds interest to a quilt. Stitch the biggest components first, and then go to the smaller areas. Highlight what you notice the most. 

Contrast comes in the quilting, not the thread colors. Use quilting to echo the lines. Use favorite designs in the borders.

Stitch from top to bottom on the quilt. Float the quilt top and pull in to the middle.

Keep the bobbin loose and don't use the stitch regulator.

Remember: quilting is a skill and a skill can be learned. Don't over think your quilting!
The four hour, long arm quilting classes are being offered throughout Road to California 2014.  There are six sessions scheduled on Monday, Tuesday and Wednesday, January 20-22; three in the morning and three in the afternoon all days.  Two sessions each will be held on Thursday and Friday nights. There is one evening session on Saturday night and finally, two morning classes on Sunday, January 26th.  The Road to California web site has all the information for exact times, teachers, projects, and machines that will be featured: www.roadtocalifornia.com  Sign up now to take one of these classes that features skilled instructors, quality machines, individualized training and lots of practice to learn or improve your long arm quilting skills.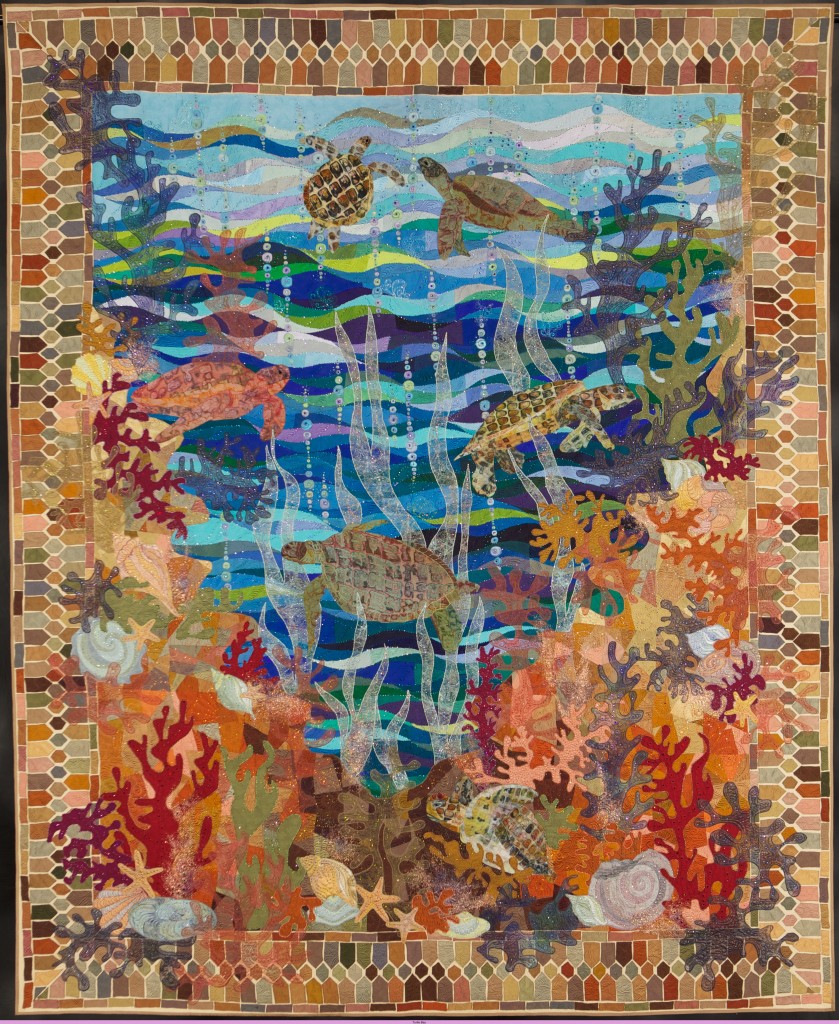 2013 Winner-Excellence in Long Arm Quilting Sponsored by Handi Quilter
Claudia Pfeil  
]]>
Tags: Angela Walters, Gammill, Handi Quilter, Long Arm Quilting