<![CDATA[
Road to California 2015 marks
Road's 20th Anniversary
There are LOTS of surprises and special events planned to make this show the best one ever!!
To start off, Road 2015 will feature a signature fabric to commemorate this milestone. Carolyn Reese commissioned Philip de Leon, designer with Alexander Henry Fabrics, to create a one-of-a-kind, Road to California 20th Anniversary Fabric. Says Phillip, "We were flattered to be asked for this project. We were shooting high and wanted to make Carolyn happy. The end result is very 'Road' and very 'Alexander Henry.'"

Over a year ago, Carolyn approached Phillip at Quilt Market in Houston and extended the invitation to create a modern print that was contemporary and millennial. She wanted a product that could be sold by the yard and used for shirts, bags, pillows and more.
The design process took two months. It began centered around the state flower of California, the poppy.  "That was a must for Carolyn," recalled Phillip. It was also important that the fabric represented Road's "community of quilters" in a graphic way." Phillip and his sister, co-designer Nicole, got inspiration from graphic artist Alexander Girard who is known for his clean lines and iconic illustrated style. The end result approved by Carolyn includes symbols for the industry and for Road: a sewing machine, the Ontario Convention Center, quilt designs and tools.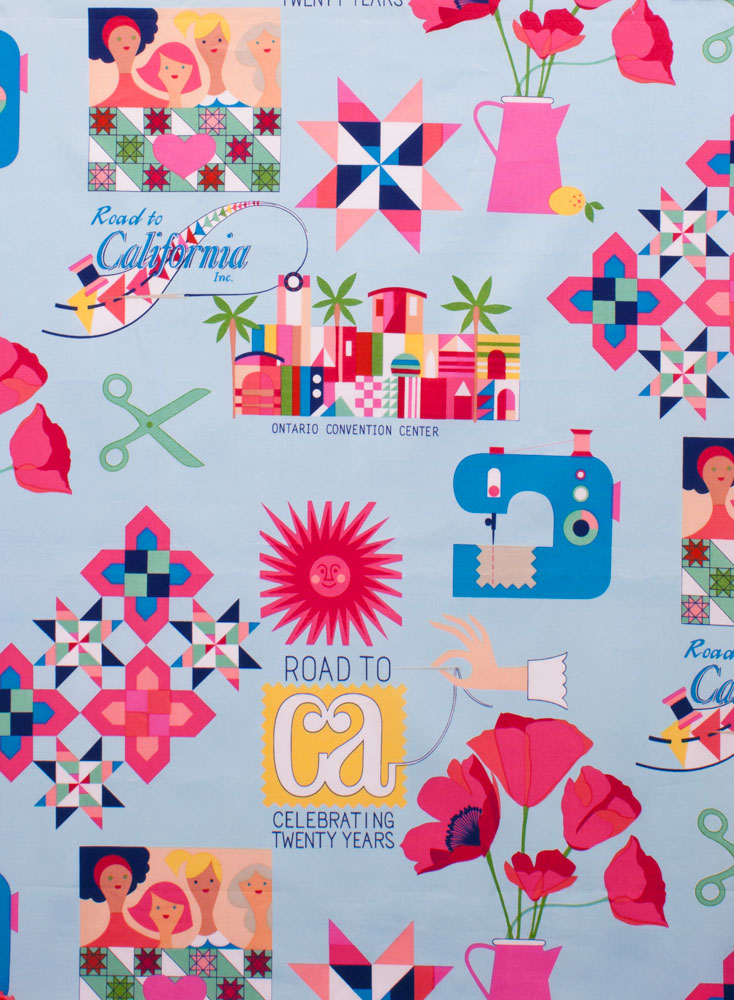 The fabric comes in two backgrounds—Ivory and Blue – and two weights – cotton shirting and a heavier canvas. It will be sold at the Road to California Booth in one yard cuts, fat quarters, and cut to order for lengths more than one yard. There will also be shirts for sale at the booth made out of the fabric.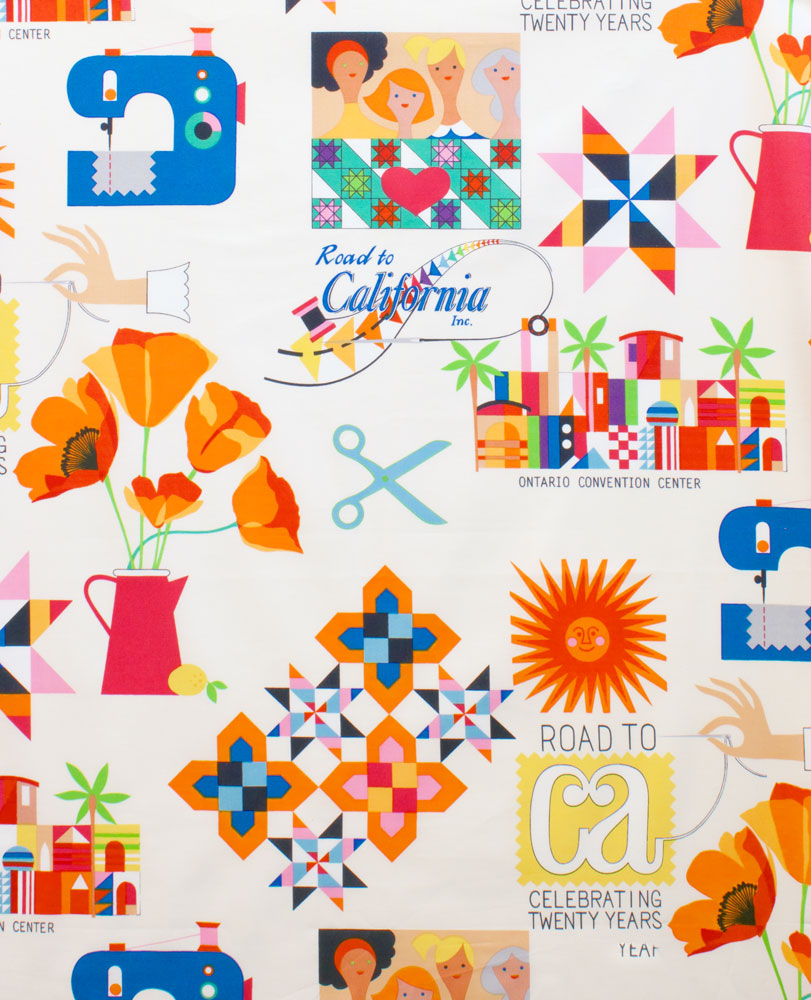 What will you be making out of Road's 20th Anniversary Celebration Fabric?
]]>