<![CDATA[
App: noun. An application, typically a small, specialized program downloaded onto mobile devices
Since 1987, apps have been making it easier for users to access Internet services on their cell phones and tablets. But it in 2015, apps moved from the World Wide Web to the Quilt World in the form of a special quilt exhibit, Your Personal App Challenge.
Curated by Road's own Matt Reese and Stevii Graves, makers were asked to create a "fabric 'app' lication depicting an aspect of their life or their identity. The quilters had 5 months to complete their entries.
While Matt and Stevii personally knew the quilters they invited to participate, Stevii remarked that she has really come to "learn more about the individuals from the variety of images and interpretations that were created. The people we invited to participate were famous quilt teachers, Facebook friends, Road staff and quilting buddies from coast to coast." Truly an all star line up of contributors!! 
"Where in the World is She?" is the design of Sherry Cowley. Sherry hesitated at first to participate; she wasn't sure what she could convey as her personal app. Then she thought about how much she travels. While Sherry and her husband live on the east coast, her husband works on the west coast. Sherry is always traveling somewhere and it's difficult to pin her down.  She might be off visiting her husband at his job in California or her girlfriend in France; vacationing in Hawaii or Mexico or staying at her beach house. And then there are all the various trips she goes on with her husband not to mention the 14 house moves they have made together. "Where in the World is She?" became the perfect description for Sherry's traveling life. She wanted to keep the pattern basic and simple, thus the plain, yellow arrows. Sherry chose the background fabric because it reminded her of flight patterns.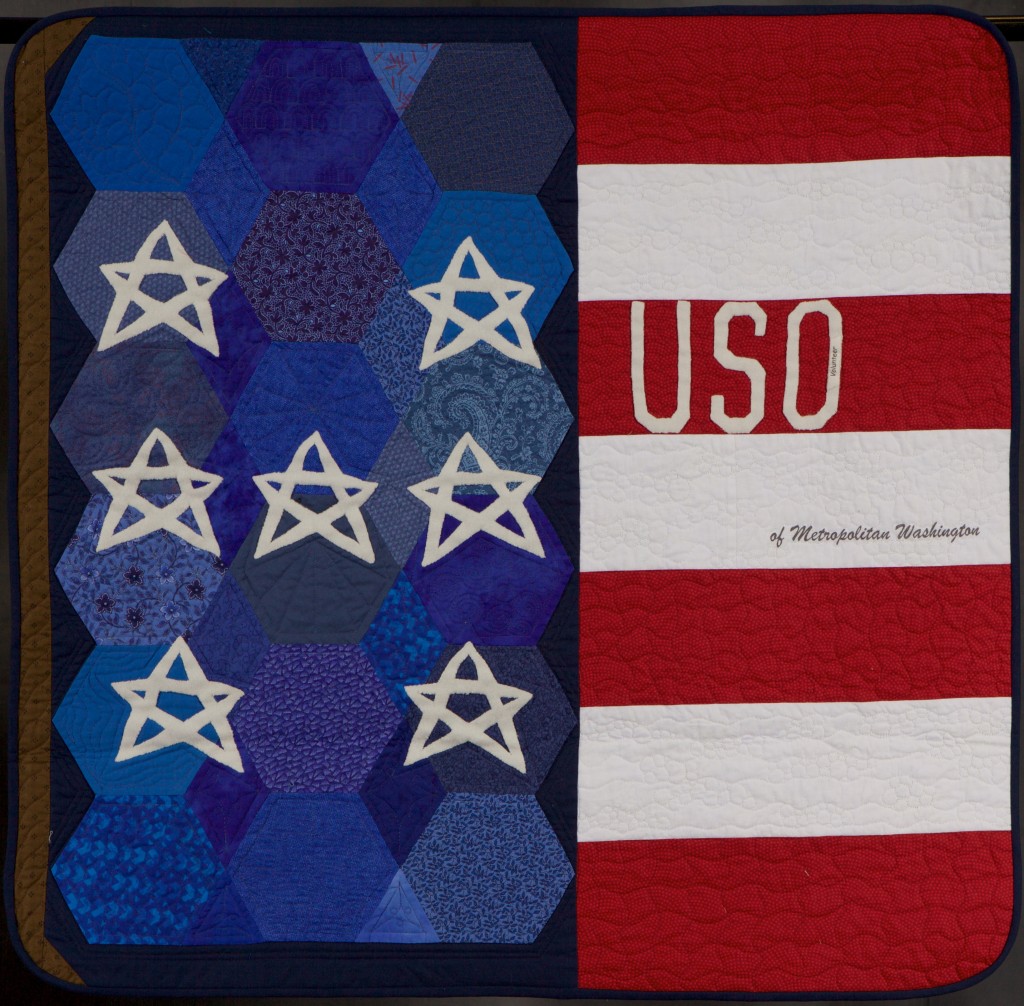 Sue Graham of Northern Virginia chose the USO as her theme for her personal app quilt. Sue spent 7 years as a volunteer for the USO.  When she got the invitation to participate in the challenge, she was sitting in the USO lounge at Dulles Airport. At first, Sue wasn't sure if she could come up with anything to do. Then, she looked around the lounge and said to herself, "This is a part of my life — here is my app."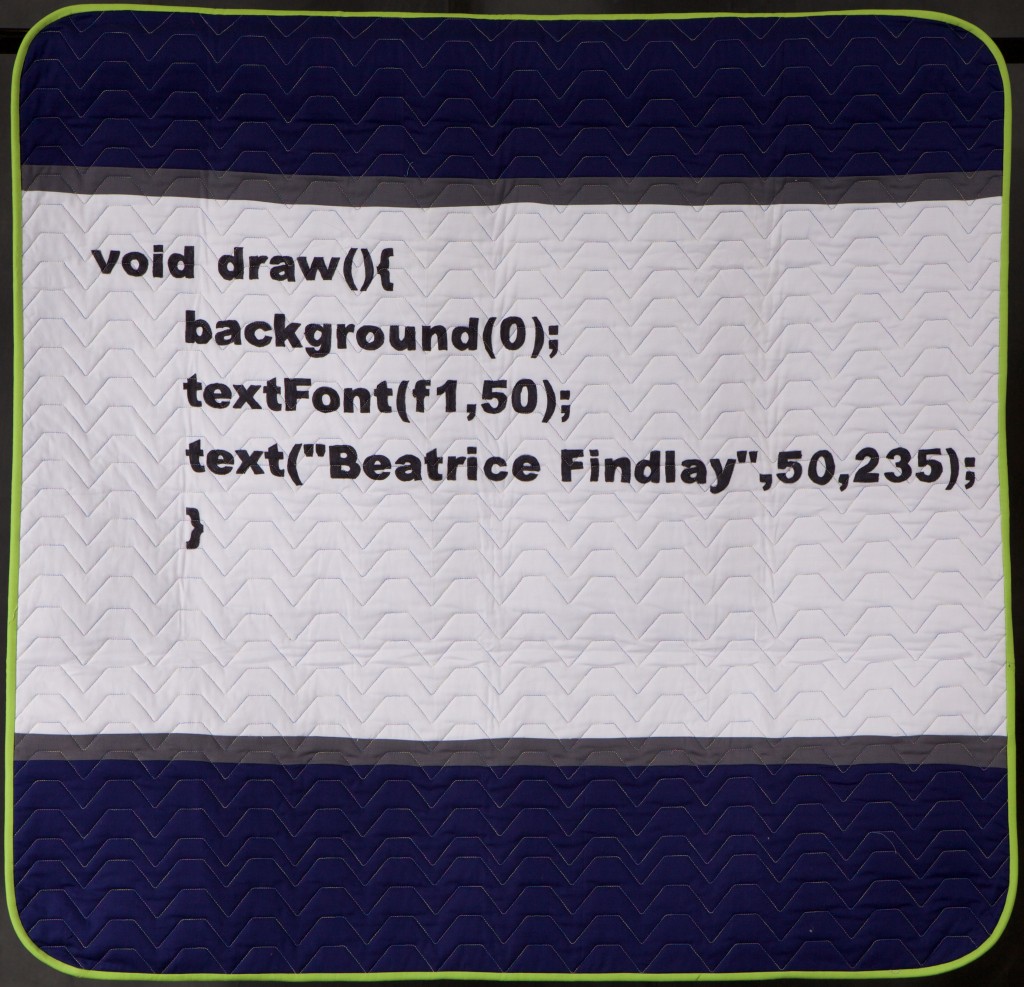 The youngest App maker is Beatrice Findley, who depicted a computer code that wrote her name. This young teenager's app quilt combines her love of computer programming and her mother's love of quilting.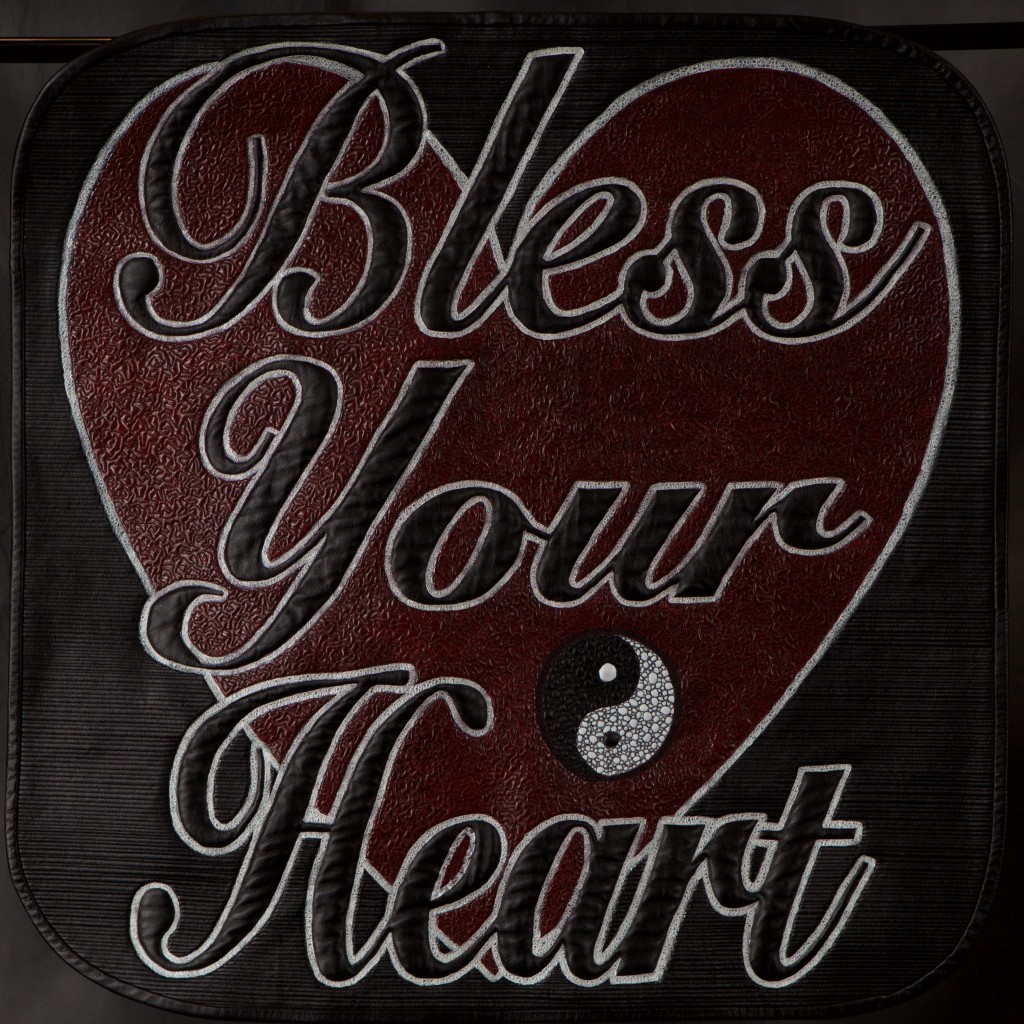 The most unusual app quilt was made by longarm teacher Cathy Wiggins. Cathy's quilt is made of quilted leather, which has become a Cathy trademark. 
The exhibit is made up of 54 quilts and Road to California was its' first stop. It is expected to travel around the country with the next stop at the Home Machine Quilting Show in Salt Lake City, May 7-9, 2015.  
What personal app would you come up with to describe you?
]]>
Tags: Apps, Computer Programming, Leather Quilting, Special Quilt Exhibit, Traveling, USO