<![CDATA[
Work begins on specialty exhibits long before they go on view at Road to California.
What would you do if you got 85 pounds of fabric scraps in the mail? Well, if you were Pat Sloan, you'd take them to your friendship group and issue a challenge!!
And that's exactly what Pat did. The scraps were sent from Moda Fabrics and were strips from two of Pat's fabric lines that she had designed for them: One for You, One for Me and The Sweet Life. Pat wanted the scraps out of her house, so she enlisted the help of her Woolie Nuts Friendship Group.
Woolie Nuts started as a group of six  crafter-artist-quilters who wanted to get together and work on wool projects. Today, the group has grown to over 15 members. The Woolie Nuts meet monthly from 7:00 – 9:30 p.m. in a grocery store in Sterling, Virginia  under a sign that says, "Do Not Schedule Meetings In This Area."  Like any other friendship group, they order food, pull up some tables, socialize while they work on their projects, and are supportive of each other in all aspects of their lives. 
One of the Woolie Nuts, Sue Graham, went over to Pat's house and got the 85 pound box of fabric scraps. It took her two hours to sort the strips by color.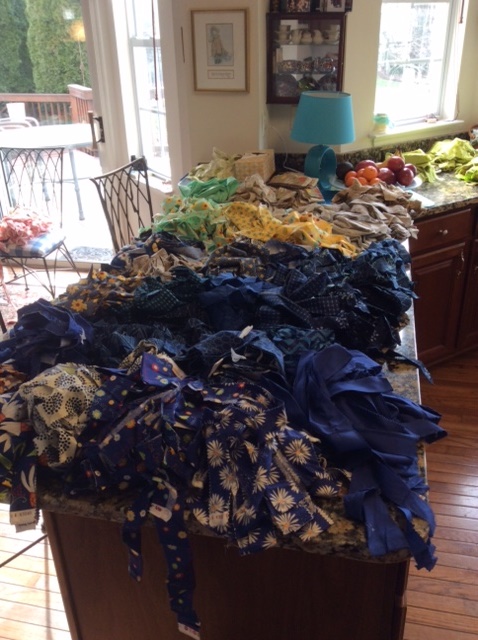 Then with the help of 5 other gals, Sue and her friends dropped and mixed the different width strips into 20 piles, each weighing four pounds.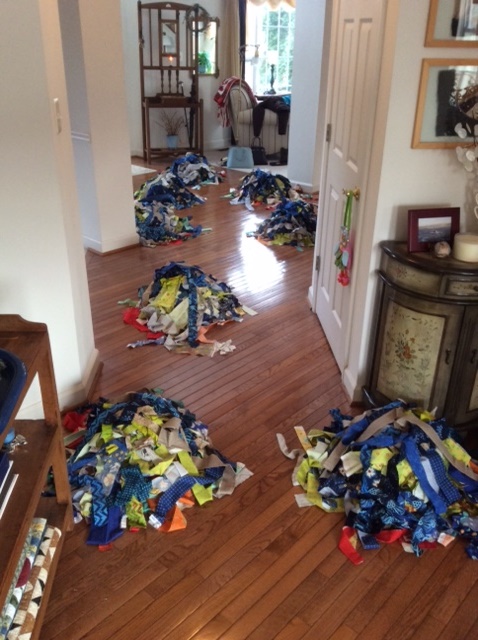 The group decided together on the rules for their Woolies Four Pound Challenge. Each participant has to use one of the random 4 pound bags of Pat's scraps to create an original quilt that is no longer than 85" on one side. It is OK to add fabrics to their design, so long as it is another Moda fabric. They have until September 1, 2016 to complete their quilts.
There will be 20 quilts in the Woolies Four Pound Challenge Special Exhibit. Fifteen will be made by Woolie's members and an additional five quilts will be made from quilters not in the Woolie Nuts group.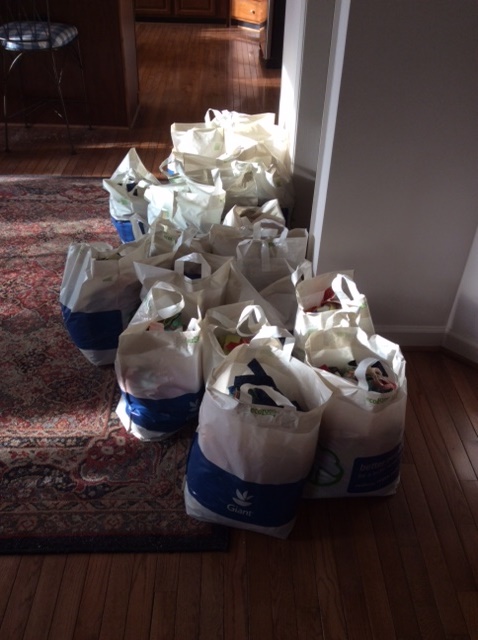 Are you as curious as we are to see what these talented quilters come up with? We will just have to wait until Road 2016 to find out!!    
]]>
Tags: Moda Fabrics, Pat Sloan, Quilt Challenge, Road to California 2016, Woolie Nuts