<![CDATA[ Since 1980, the Gammill Quilting Machine Company has been an innovative leader in machine quilting. They were the first to develop a large-throat sewing machine on tracks which could be operated from both sides and move in any direction on a specially-designed stand. This revolutionary idea enabled pantograph patterns to be traced directly onto fabric, therefore making it possible to complete a quilt or bedspread in a matter of hours rather than days.
Gammill has continually worked on improving the machine quilting process, creating new models and sizes for different quilting needs.  Gammill recently celebrated the 25th Anniversary of the Statler by Gammill. [caption id="attachment_3511" align="aligncenter" width="565"]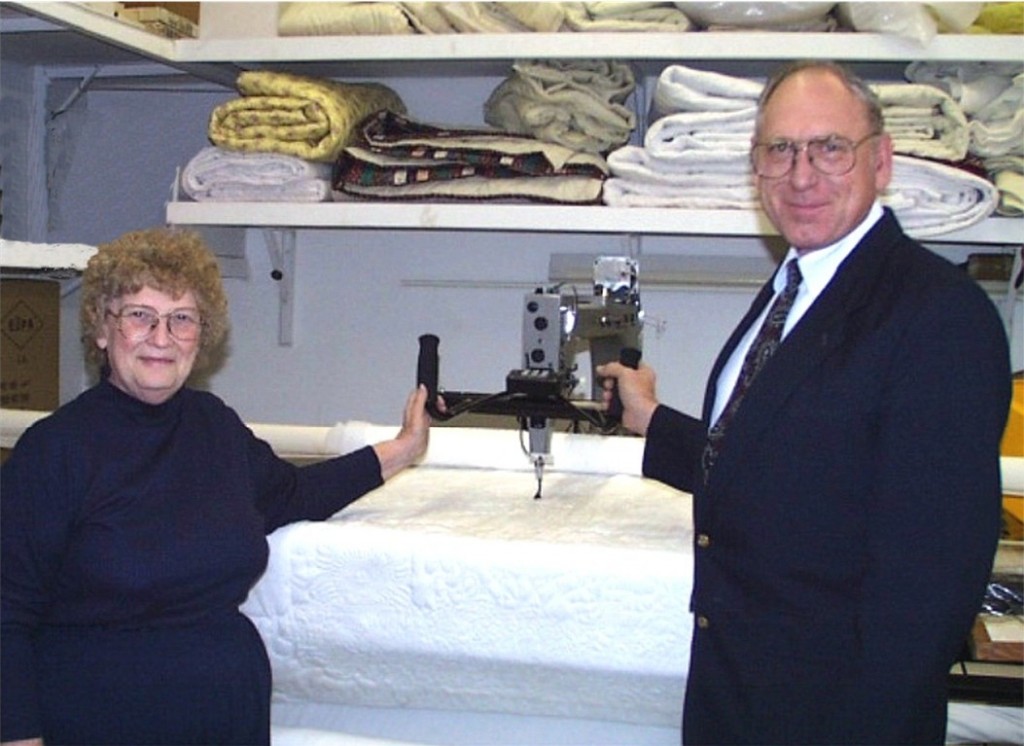 The original Statler design by Paul Statler[/caption] After an extensive career in the Air Force and in biomedical technology, inventor Paul Statler began a new career when he built the first Statler Stitcher for his wife, Mildred, in 1990. They began production quilting as Paul continued improving the system, eventually selling his first Statler Stitcher technology to Gammill in 1994. Paul and Mildred continue today to build and advance the Statler by Gammill.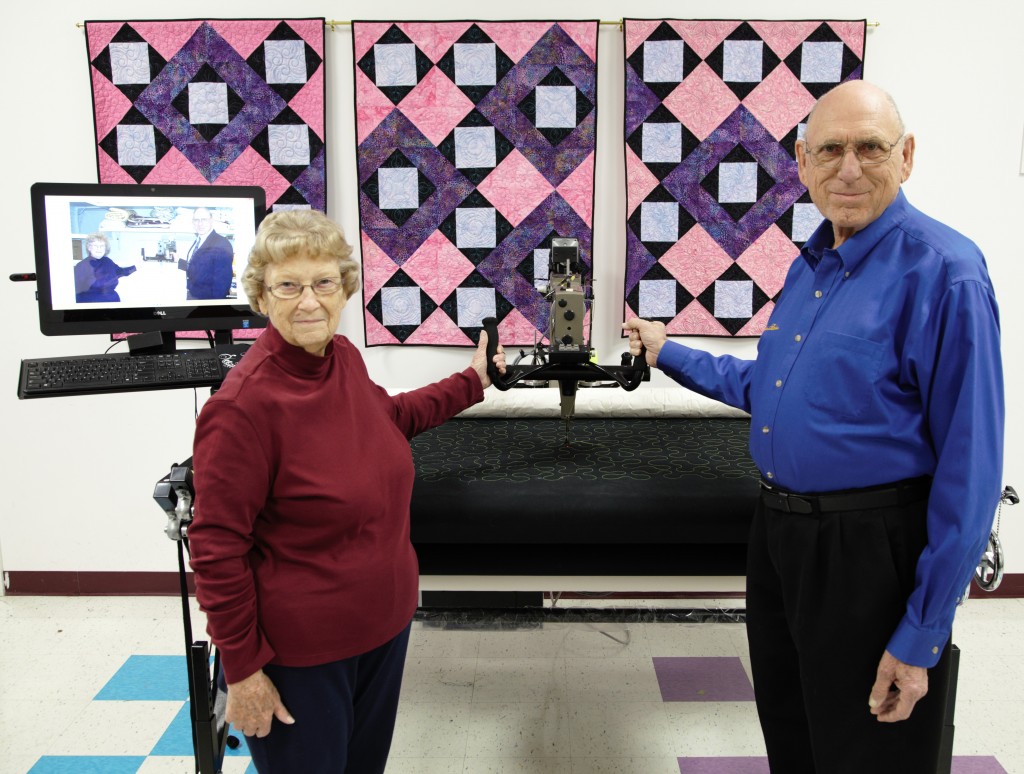 Gammill has long been associated with Road to California, becoming their platinum sponsor in 2015. As a platinum sponsor, they have the opportunity to support the show and the prizes that are awarded. Says Gammill representative, Shandi Brinkman, "Road to California attracts such outstanding talent. We are excited to be able to recognize the creativity, hard work and dedication of quilters."
Gammill is always "thrilled" to be at Road. The company appreciates the show's great mix of education, vendors, special events, quilt showcases and fun. One of their favorite parts is meeting so many of the nearly 40,000 attendees that come each year. And, they don't mind the beautiful California weather either!! For 2016, Gammill is excited to sponsor both classrooms and a vendor booth as well as support the Best of Show award, a $10,000 prize to the winner!!  Next year's lineup includes classes taught by Georgia Stull that will focus on the Statler by Gammill machine. This will be a fantastic learning opportunity for Statler owners or those who are interested in learning more about computerized quilting. They also hope attendees stop by their booth to test a Gammill Vision 2.0 or Statler by Gammill.
Road to California is grateful to Gammill for their generous contributions to the show. To learn more about their products and quilting community, please visit their website.]]>
Tags: Gammill, Gammill Vision, Georgia Stull, Long Arm Quilting, Longarm Machines, Statler by Gammill