<![CDATA[Road Bus Trips, led by the Traveling Quilters, are a great way to expand your Road to California experience. Guests get to travel to key Southern California historical and quilt destinations. And, apparently, they are also a fun way to spend extra time with your spouse. At Road 2015, four couples enjoyed sharing a bus trip that included stops to Hoffman Fabrics, Knotts Berry Farm for lunch and shopping stops to M & L Fabrics and an Orange County quilt store. Laymond and Linda Pon are from Hollister, California. This was their third time attending Road to California and their second bus trip. Laymond liked visiting Hoffman Fabrics. He was interested in seeing how the fabrics change from year to year and how Hoffman stamps the prints.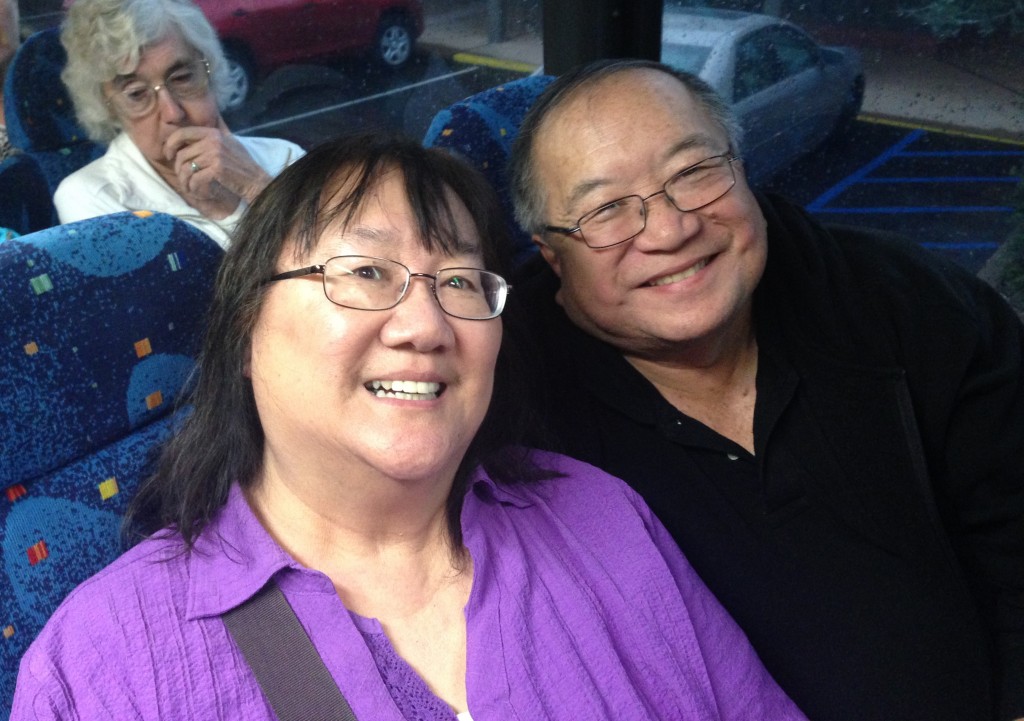 Armando and Carol Orona came to Road 2015 from Morro Bay, California. They have been married 56 years and have attended Road together on and off for the past 20 years. Carol started out as a traditional quilter 25 years ago and now enjoys doing "anything that challenges" her, like art quilts. One of the reasons why they chose this bus trip was they wanted to eat at Knotts Berry Farm. When Carol was a little girl, she and her dad would visit her fraternal grandmother in Long Beach and after, get a chicken dinner. So, returning to Knotts, brought back good memories for Carol. Armando thought the bus trip was "fantastic" and said he "learned so much" at Hoffman.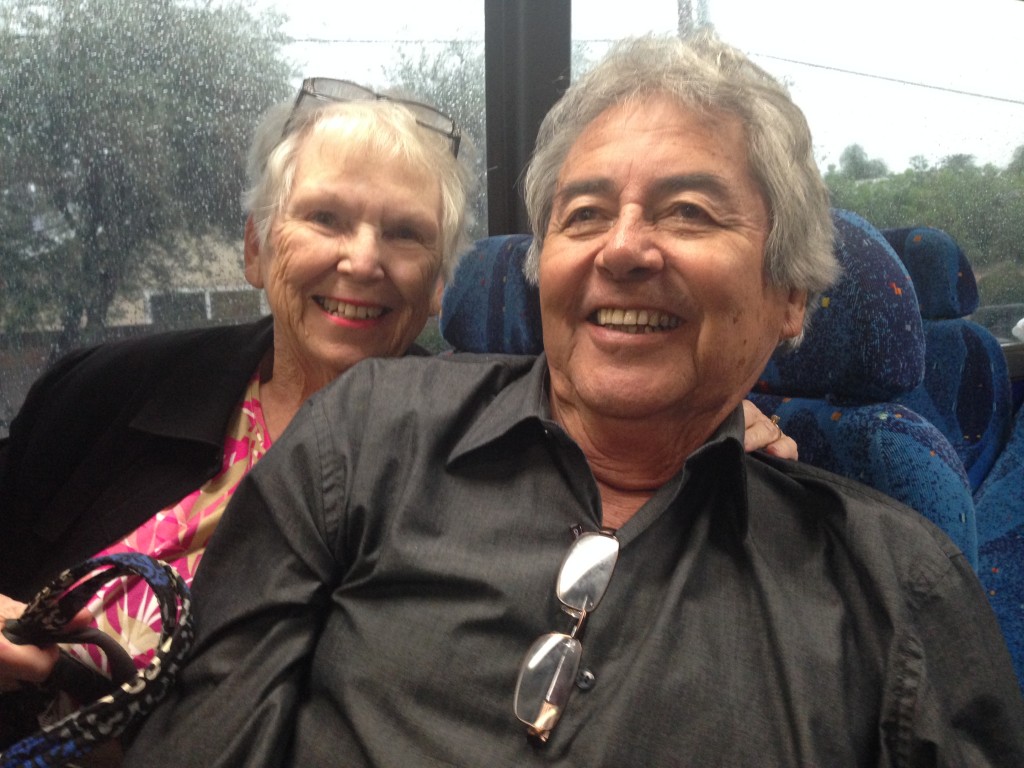 Residents of Waterville, Ohio, Bill and Denise Kniss have attended Road to California two years in a row. They wanted to do something different this year, so they signed up for the bus trip. They had never been to a fabric manufacturer before and were looking forward to experiencing Hoffman Fabrics. Both Bill and Denise are quilters. Bill got started in quilting by cutting out the blocks for Denise's block of the month quilts. Six years ago, when Denise went back to work, Bill was retired and looking for something to do next. He figured out how to work a sewing machine and made his first quilt block. After that, he was hooked!! They thought the bus trip was a lot of fun.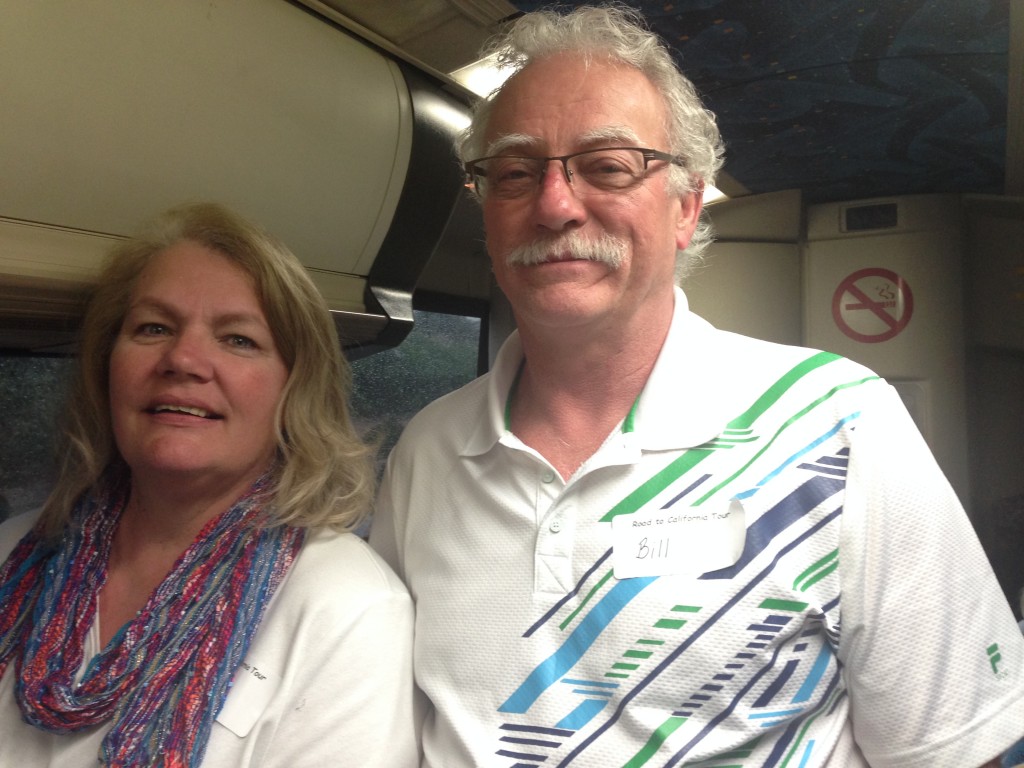 This was the first bus trip for Bob and Mary Flocker of Alta Loma, California. They have been attending Road together for the past four years. Mary is the quilter in their family. She started quilting six years ago. A visit from cousins from Minnesota inspired her to start. Bob says he comes along to Road to hunt for fabrics for Mary and to carry her purchases out to the car. It was Mary who told Bob that she thought he would enjoy a bus tour. He liked learning about the surfing background of Hoffman Fabrics because a good friend of his is a surfer. Both Mary and Bob had a great time on the bus tour.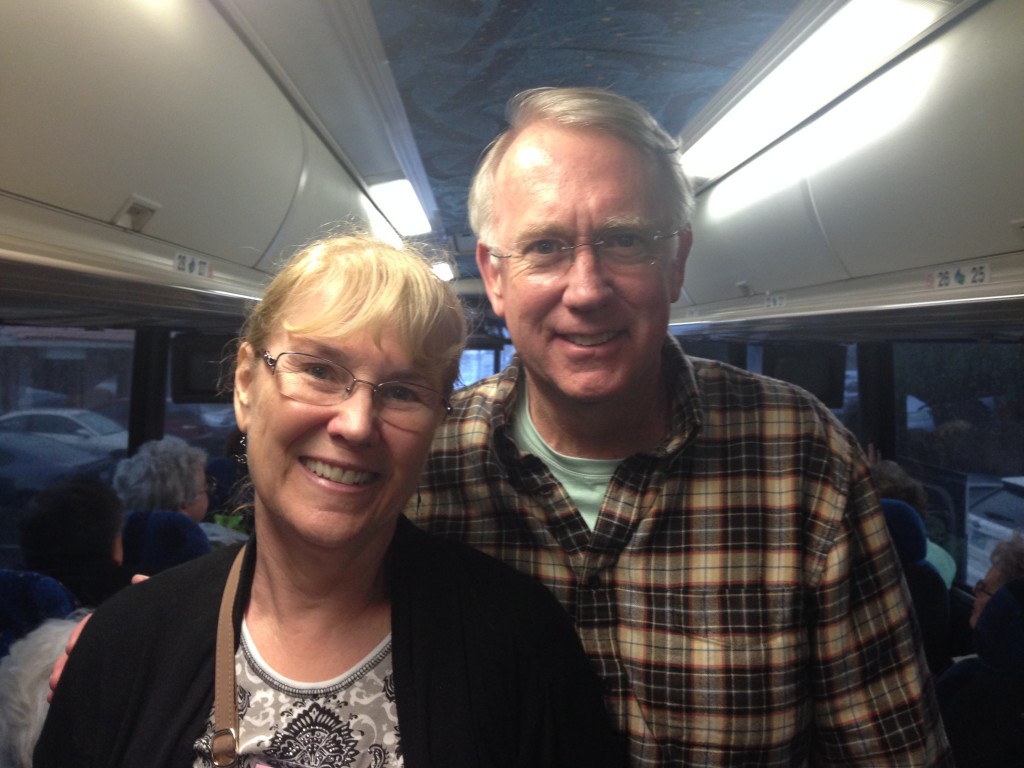 Information for you and your spouse to sign up for one of the two bus tours being offered at Road 2016 is on our website. ]]>
Tags: Couple on Bus Tours, Couples, Hoffman California Fabrics, Quilt Bus Tour, Traveling Quilters