<![CDATA[
Shannah's Cameo won First Place in the category, Excellence in Longarm Quilting, for maker and quilter Karen Sievert.
Karen received $1,500 from sponsor, American Professional Quilting Systems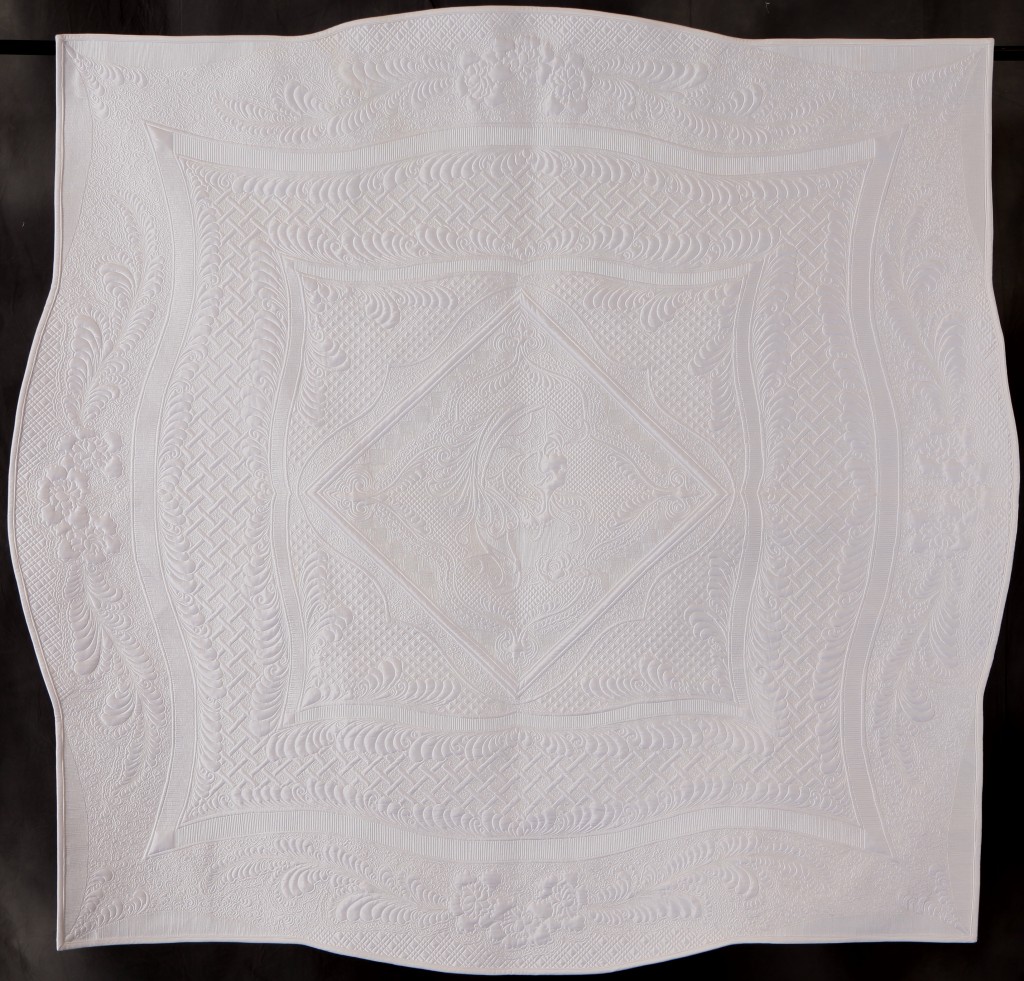 Road to California was a tremendous experience for author, teacher, free motion longarm quilter, Karen Sievert. She taught three of her own classes, substituted for Linda V. Taylor for two of her classes, and found out that she won first place in the quilt contest for Excellence in Longarm Quilting.
Every quilt has a story and Shannah's Cameo is no different.
Karen Sievert and her husband, Vince, have three adopted children — Wayne, Shannah, and Travis — that were all drug/alcohol babies. Says Karen, "Raising my children, I have learned more from them than they have from me."
When the kids were younger, they would help out with Karen's trunk shows and became very familiar with the quilting world. Shannah had asked Karen to write a book and make a quilt named for her. Karen wasn't interested in writing a third book, but she was interested in making Shannah "just one quilt" especially for her.
 Shannah's Cameo served two purposes: not only was it a gift for her daughter, it also provided the background for teaching a new type of fills class using whole cloth. "Teaching and quilting on whole cloth doesn't distract the students like a patterned fabric would," shared Karen.
The focal point of the quilt is a replica cameo of Shannah's face. A friend digitized Shannah's image and Karen used different fills for the hair.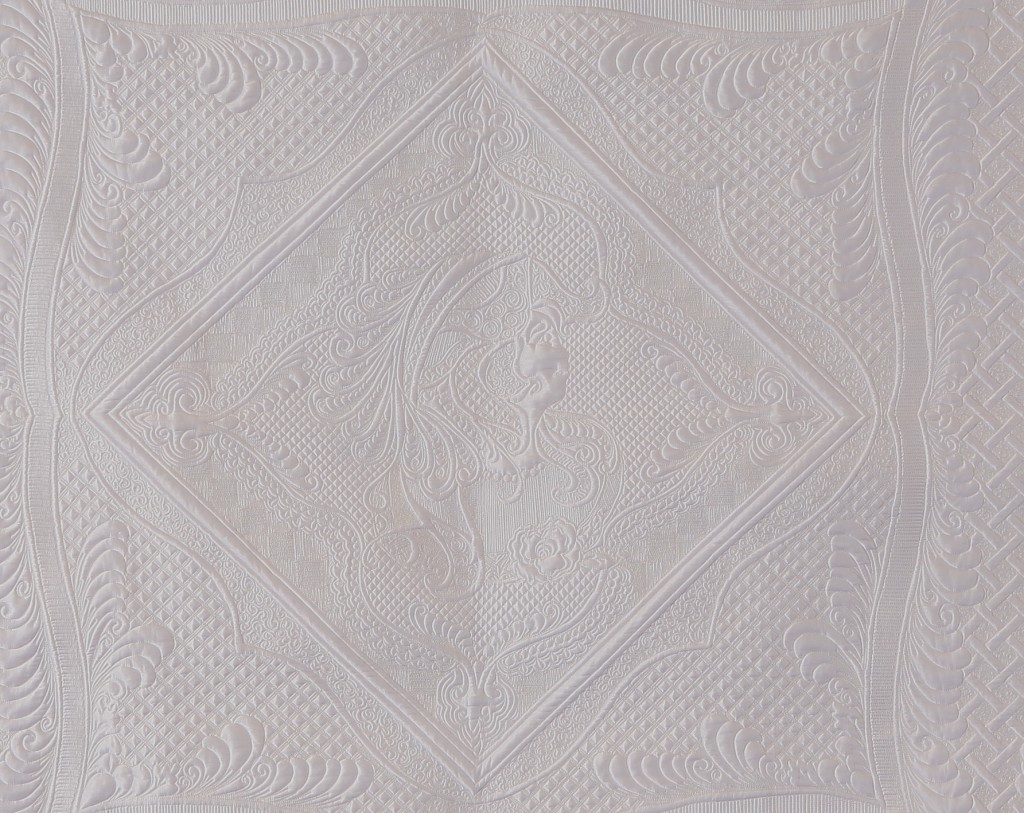 Karen credits Stevii Graves for being the cheerleader behind this project.  It was her support that gave Karen the courage to try new techniques for the quilt that she never would have attempted before.
For classes, Karen gives students her drawing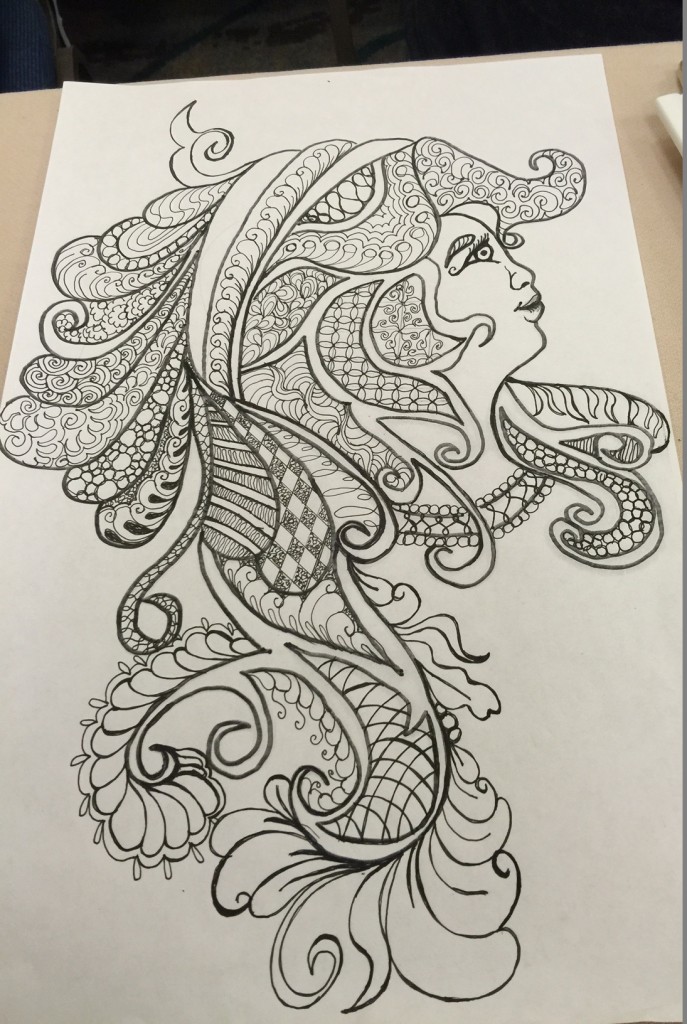 And they practice their own fills in simulating Shannah's hair.
This technique has led Karen to develop more classes for the future, using different image sketches like a hummingbird to promote the same idea.
[caption id="attachment_3785" align="aligncenter" width="515"]
Sketch by Karen Sievert[/caption]
What does Shannah think about her quilt?
Karen says Shannah "loves it." Shannah will be able to keep it after Karen is through showing it,
]]>
Tags: APQS, Award Winning Quilts, Excellence in Longarm Quilting, Karen Sievert, Longarm Quilting