<![CDATA[A popular event at Road to California is the Daily Drawing Giveaway. Guests had until 3:30 each day to fill out an entry blank at the North Registration Deck. Then, at promptly 3:30, members of Road's App Team from Konnect, rolled the drum and pulled out the ticket of a lucky winner:
Thursday
Marilyn McKitrick from Penticton, BC, Canada won a Babylock Rachel from Moore's Sewing Center.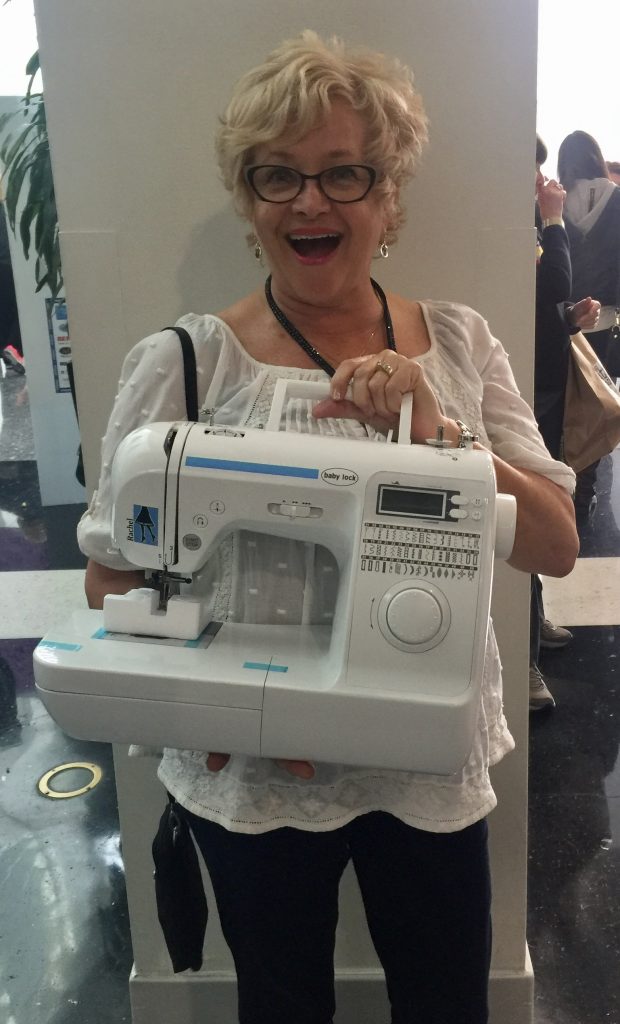 This was Marilyn's fifth time at Road to California. She came with a friend from Nevada and they spent four days at the show. Marilyn said that Road is the "highlight of my year."
A quilter for the past 15 years, Marilyn was in Lea McComas' Thread Painted Portraits class when the drawing was held. Earlier in the day, her phone had died. She knew she had to put a phone number down on the entry form, so she put her friend's number down instead — and forgot to tell her. When Road called her friend's phone and told her the news, she ran from her hotel room to Marilyn's class to tell her so Marilyn could make it to the registration desk before the 15 minute time limit was up. Marilyn said she was in "shock–absolute shock" when she found out she was a winner.
Friday
Mel's Sewing donated a Bernina Red sewing machine which was won by Nancy Zimmerman from Placentia, California. Nancy and her "Bunco-Quilting-Jazzercise-Friends" braved the rain to attend Road that day. This was Nancy's fifth time at Road and she has been quilting for over 20 years.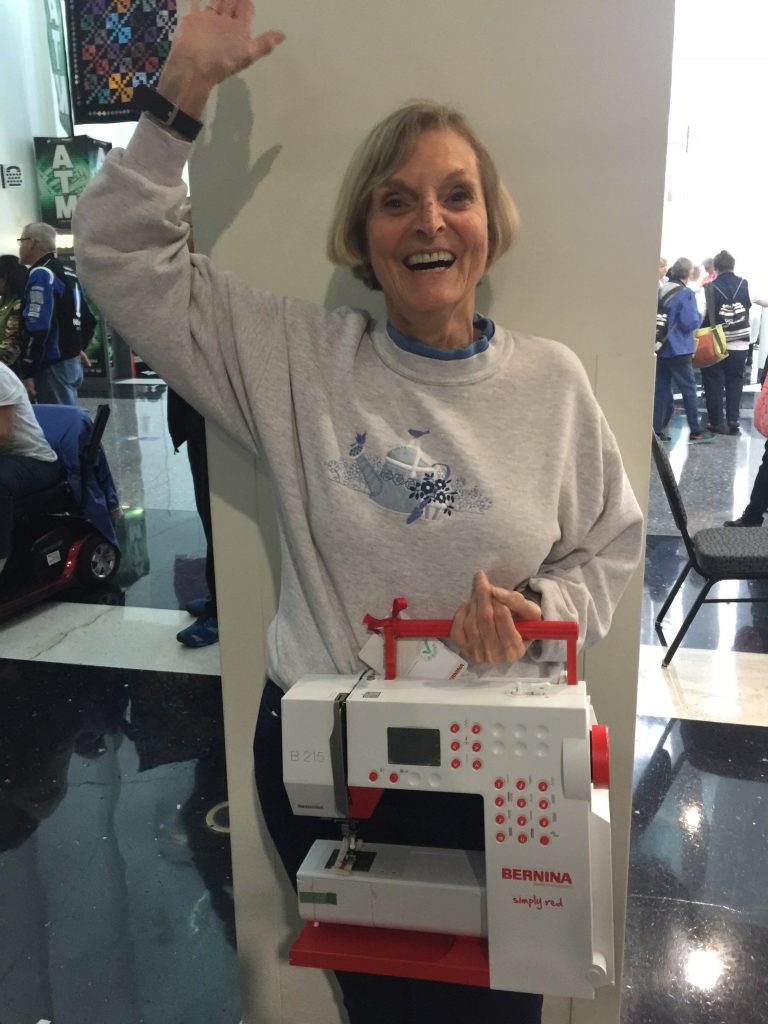 "Thrilled" was Nancy's reaction to winning. She said she had been "looking for a smaller machine to take to classes" and this machine would meet her needs. Nancy loves to see all the vendors at Road. "There are new things every time you come."
Saturday
Cathy Hesler came from Covington, Indiana to attend her second year at Road. She won the Husqvarna Viking Sapphire 930 that was donated by OC Sewing and Vacuum.
She also was in a class when she found out she had won, attending Jacqueline Kunkel's Vintage Compass. Winning was "a dream come true" for Cathy. "Road is great–I love it!!"
Sunday
Elle Sproal from Orange County, California was the final Daily Giveaway Winner for Road 2017. She won a workstation from Martelli Enterprises.
Thank you to the vendors who contributed the giveaway items and thanks to all who entered.
]]>
Tags: Daily Giveaway, Konnect App, Martelli Enterprises, Mel's Sewing Center, Moore's Sewing Center, OC Sewing and Vacuum, Road to California