Diane Murtha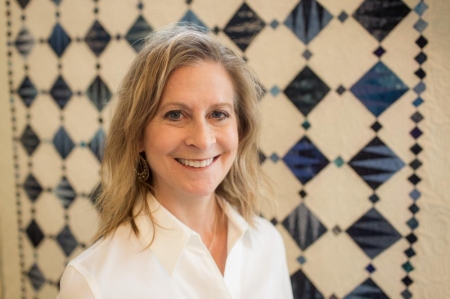 Diane L Murtha
Diane is a Quilter, Fiber Artist, Teacher and Lecturer with enthusiasm to spare!
Quilting for over 30 years, she gravitated to art quilts 10 years ago. Herquilts and articles are in several books and magazines. Her quilts also travel nationally/internationally in multiple special exhibits, including Houston's International Quilt Festival and Paducah's National Quilt Museum.
Diane completely reinvigorated her love of quilting since she started doing Challenge quilt projects. The Challenge rules encourage her to try new things, learn new techniques, make mistakes, AND keep trying! Diane shares this enthusiasm and excitement in ALL of her Lectures & Workshops!
It doesn't matter if you are a traditional quilter, modern, or art quilter - we all can learn from challenging ourselves. Diane will inspire and encourage you to do just that through any of her lectures and workshops!
Visit her sebsite for for information: www.dianeLmurtha.com
Instagram: dianeLmurtha