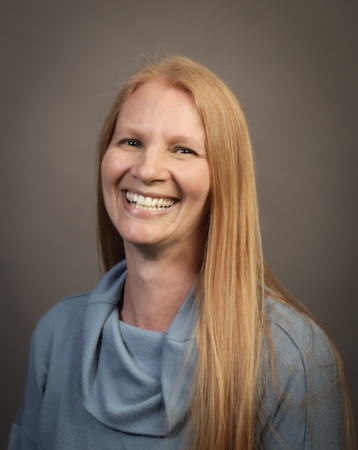 Kristina Whitney began quilting with her grandmother in the 1990's. Her love of quilting continued to grow when she shared it with others as she moved around the United States and Guatemala. She pieced and quilted on her domestic machine until being introduced to longarm quilting in 2014. Once she got her hands on a longarm machine, she was hooked.
She loves to share her passion of longarm quilting with others. Kristina has taught at many levels and loves to watch her students when they have their "aha" moment. Her goal is to give her students the skills and knowledge to overcome their fears and gain the confidence they need.
She enjoys all types of longarm quilting including rulers, computerized, micro, feathers, free-motion and everything in between. In addition to teaching, she runs her own quilting business and enjoys making quilts for charities.
Kristina loves to think outside of the box and to push herself to try new things. Her passion for quilting is contagious!
Facebook: Kristina Whitney-Kristina's Quilting
Instagram: kristinas_quilting
Website: www.kristinasquilting.wordpress.com


Classes:
1011C Longarm Basics
2010C Finding Your Path with Gridwork
2011C Expanding Your Free-Motion Skills
3009C Pro-Stitcher Introduction
3010C Moving on with Pro-Stitcher
4009C Ruler Basics on a Longarm
4010C Mandala Magic
5007C Turning the Negative into a Positive
5008C Feeling Scrappy?
6007C Expanding Your Free Motion Skills