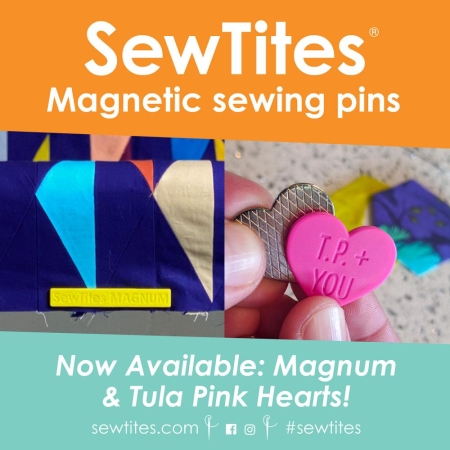 SewTites are magnetic sewing "pins" for pinning when you can't.
Now available:
Magnums – our longest model yet for longarm quilting and weighted blanket sewing
and
Tula Pink hearts – for EPP and bagmaking.
SewTites are great for bagmaking, English Paper Piecing, foundation paper piecing, machine embroidery, and so much more.
Categories: Notion & Tools
Home
Back to vendor list