SUL04 - The Naked Quilter: 29 Years of Sewing for the Camera Sunday, May 23rd 2021 One day

From 1:00 pm to 2:00 pm
Faculty:
Debby Kratovil
Fee $20.00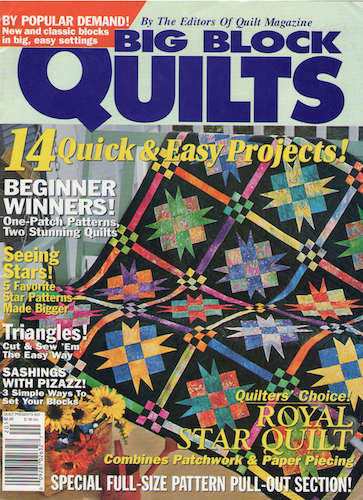 Description:What goes on inside the head of a published quilt author? You ask, "How did she take that simple block and get where she did in that fabulous and fun quilt?" And, more importantly, how in the world did she get published in the first place?

With almost 30 years as a published author, Debby also designs patterns and quilt samples for major fabric companies. With 3 published books, 18 Block a Day calendars, over 1000 articles and quilts in magazines AND more than 2 dozen quilts gracing magazine covers over the years, she says she isn't finished yet!

In her lecture and trunk show she will "get naked" with all her secrets for making quilts that continue to grace the pages of magazines and books and are the basis for her dozens of popular workshops. If your Walter Mitty dream is to see your own creations get a chance to appear in print or to be noticed by a major fabric company, come hear Debby's lively lecture and learn the inside scoop on what can be your next steps.

She will inspire you with where she gets HER inspiration and share dozens of quilts to prove it. She says she never met a fabric she didn't like. (Well - there was ONE and she'll tell you why.) Come ready to be entertained, too!