4501C - Appliqué + Piecing = New Possibilities Thursday, January 20th 2022 Two Days

From 8:30 am to 4:30 pm
Faculty:
Sheila Frampton-Cooper
Kit Fee $
25.00
Fee $224.00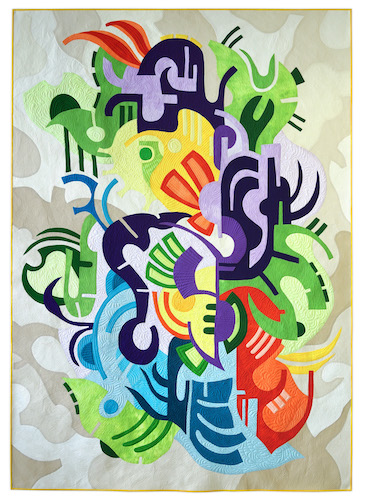 Skill Level: All Levels

Description: In this workshop, students will draw a design, create a full-scale pattern on freezer paper, and assemble the forms by Appli-piecing, which is part appliqué and part piecing. I will guide students in composing a simple or complex design, and encourage that the process is undertaken with openness and ease. Students will play with shape, scale and movement. We will also discuss creating a value study, and then choosing your palette. Students will be provided with small compositions to assemble and become comfortable with the technique before they start designing. In addition, I will present a slideshow that illustrates each step in the process.

NEW Machines Provided by: Juki

Kit Contents: Freezer Paper, Regular Black Sharpie Pen, Good old fashioned spray starch, small round paint brush size 4, small container with a lid

Click Here to Download Your Supply List.