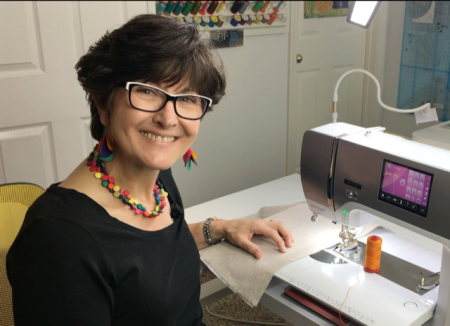 It's no surprise that Linda loves colour and loves creating colourful contemporary quilt designs and patterns as well as teaching the art of quiltmaking!

With over twenty years experience as professional quiltmaker and national teacher, Linda is intensely passionate about the art of quiltmaking. Always searching for a twist on traditional quiltmaking, her designs are well known for their modern, whimsical look, adventurous appliqué and fearless use of colour.

Today, she lives in Palm Desert, California and enjoys collaborating with her partner, Carl in their design company Colourwerx - designing surface patterns, quilt patterns and travelling nationally to share their love of quiltmaking.