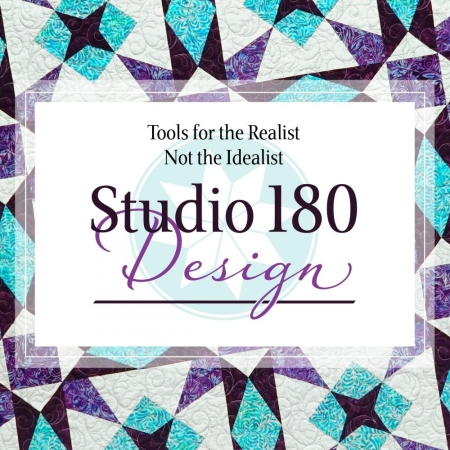 Deb Tucker's Studio 180 Design is the premiere tool and notion company in the quilting industry, pushing the boundaries of piecing while also increasing the ease and acessabilty of the hobby!
View our tool demonstrations each day on Facebook or YouTube.
Use the code Road2CA2021 to receive 10% of your order of $75 or more.
Categories: Books & Publications,Notion & Tools,Other,Patterns,Quilt Shop
Home
Back to vendor list