Class List
Classes for Tuesday
2001C – Cotton Panel + Cuddle Backing = Easy Self-Bound Quilt
$98.00
Teresa Coates
Location: Room 107BC
One day
Tuesday, January 17th 2023
From 8:30 AM to 3:30 PM
Kit Fee $
35.00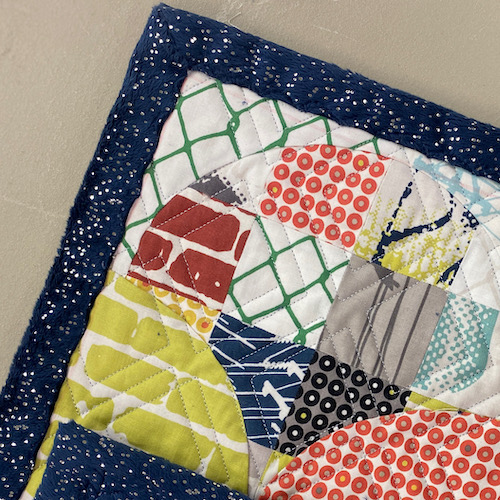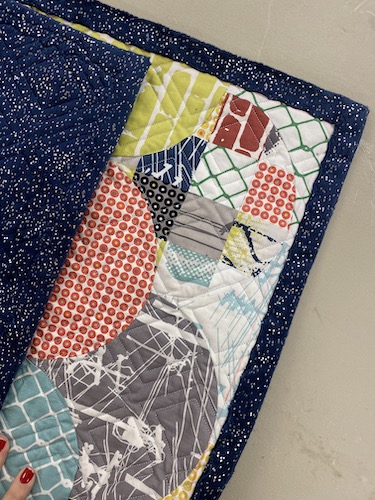 Skill Level: All Levels

Description:Are you curious about Cuddle® backings? Here's your opportunity to learn all the insider tips on using Cuddle® minky to back a simple panel quilt, then easily use the backing to create a raw-edge binding. Quick, long-wearing, and incredibly soft, Cuddle®-backed quilts are favorites for maker and receiver! Learn what tools, techniques and styles work best with Shannon Fabrics national educator, Teresa Coates.

Machines Provided by: BERNINA

Kit Contents: Cotton panel, Cuddle® fabric, polyester batting, handout

Click Here to Download Your Supply List


---
2002C – The Violet Craft Cow Abstractions Quilt
$120.00
Violet Craft
Location: Room 203C
One day
Tuesday, January 17th 2023
From 8:30 AM to 3:30 PM
Kit Fee $
138.00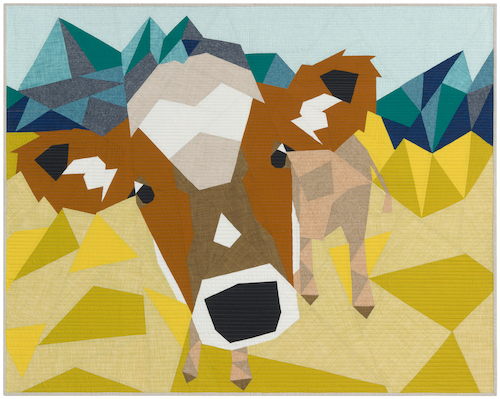 Skill Level: Beginner - Intermediate

Description:The Cow Abstractions Quilt Finished Size: 54" x 42" Technique: Foundation Paper Piecing Foundation paper piecing is a great project for any sewist from beginner to advanced. There is always something new to learn! We will begin our time discussing general information about foundation paper piecing, best practices and tools. Then we will begin our project together and work step by step through foundation paper piecing. More advanced students are encouraged to move forward while I work with students requiring more hands on instruction. If time allows advanced techniques will be covered with students who are ready for them. Throughout the class period I will stop the group and demonstrate as questions arise. Before the end of our time together we will cover paper removal, finishing and quilting.

Machines Provided by: Janome

Kit Contents: Pattern, precopied templates and all fabric to complete the 54" x 42" top.

Click Here to Download Your Supply List


---
2004C – Hawaiian Applique
$108.00
Carrie Fondi
Location: Room 100B
One day
Tuesday, January 17th 2023
From 8:30 AM to 3:30 PM
Kit Fee $
8.00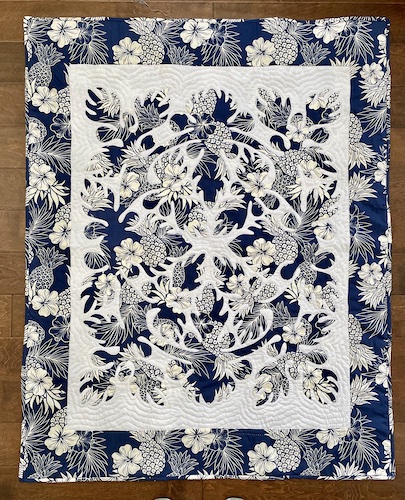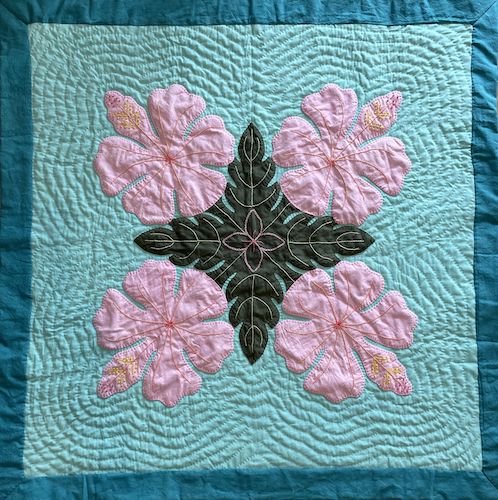 Skill Level: Beginner

Description:Create a stunning Hawaiian Quilt while learning the rich history of quilting in the islands. Learn how to fold, cut and stitch your Hawaiian Quilt the Aloha Way by hand.Class project is a 20in. pillow.

Hand Work

Kit Contents: Class Pattern & Template Paper

Click Here to Download Your Supply List


---
2005C – Fearless Free Motion Quilting
$170.00
Lori Kennedy
Location: Room 106
One day
Tuesday, January 17th 2023
From 8:30 AM to 3:30 PM
Kit Fee $
35.00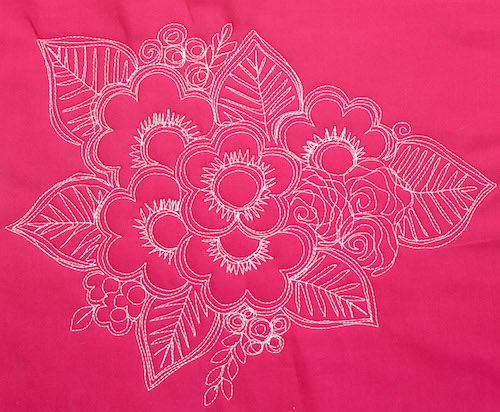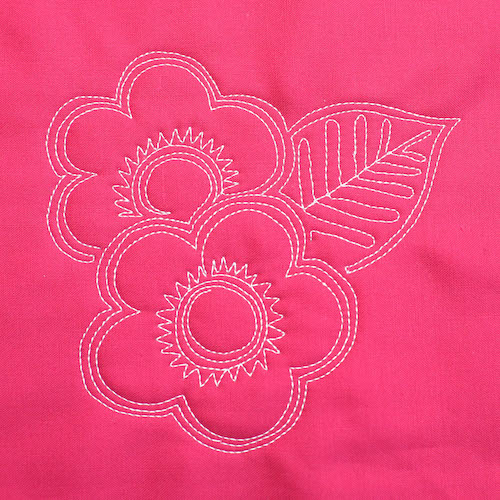 Skill Level: All Levels

Description: Are you afraid you will ruin your quilt top with your quilting? Whether you quilt on a long arm or domestic sewing machine, learn how to quilt with confidence! Discover how to set up your machine to create beautiful stitches, then doodle your way to motif mastery. Lori will guide you through a series of quilting exercise to help you find your quilting rhythm. Gain confidence in quilt design by creating samples of thread, batting and motif combinations to produces a variety of effects for all your machine quilting needs.

Machines Provided by: BERNINA of America

Kit Contents: 3-Fat quarter Quilt Sandwiches with batting
Heavy weight top threads
Medium weight threads (bobbin and top thread)
Written materials/diagrams

Click Here to Download Your Supply List


Wait List only
---
2006C – (P) Freemotion Border Galore
$170.00
Claudia Pfeil
Location: Room 200C
One day
Tuesday, January 17th 2023
From 8:30 AM to 3:30 PM
Kit Fee $
40.00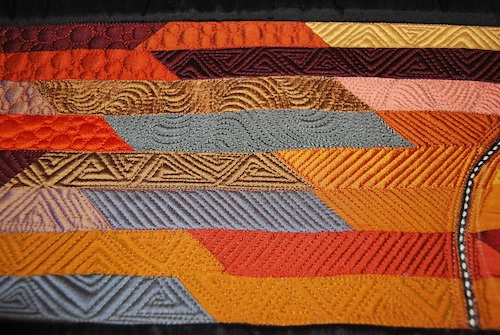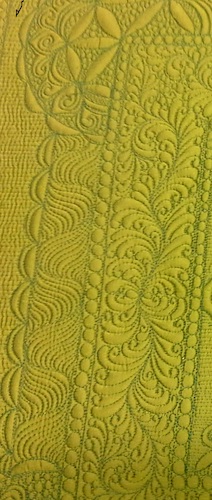 Skill Level: Intermediate

Description: Claudia will guide students through this class to learn and master various motifs, including beautiful feathers and distinctive leaves, flowers, etc. The focus of this class is on fearlessly filling borders and sashings utilizing free motion techniques. You won't find any tools, gadgets or markings in this class!

Machines Provided by: Handi Quilter
Note: This is a stand-up longarm class. Two students share a machine head, and time is split equally on the machine.

Kit Contents: fabrics for top and backing, batting, threads, design-booklet

Click Here to Download Your Supply List


---
2007N – Geometric Fillers
$145.00
Julia Quiltoff
Location: Room 1
One day
Tuesday, January 17th 2023
From 8:30 AM to 11:30 AM
Kit Fee $
25.00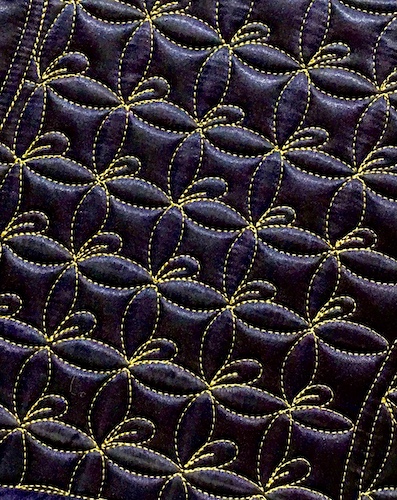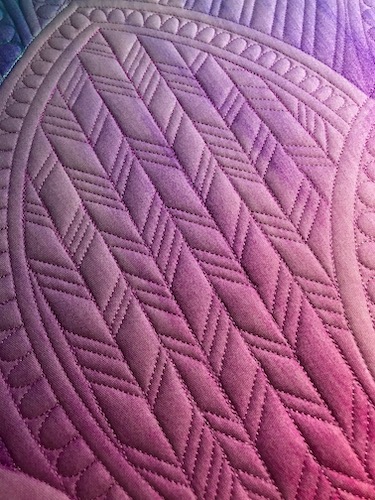 Skill Level: All Levels

Description:Let me teach you the basics of ruler work and show what a simple straight line can do! We will learn how to quilt traditional crosshatch and its variations, and then move to a few dozens of fresh, modern, creative and fun designs. **Instructor recommends combining this class with Free Motion Fillers for deeper immersion into the topic.

Machines Provided by: The Grace Company
Same Class as 5010N

Kit Contents: Fabric for top and back, batting, cone of Glide thread, marking pen, small straight quilting ruler.

Click Here to Download Your Supply List
Wait List only
---
2008N – Dream Big: Make a Gorgeous Wallhanging
$145.00
Julia Quiltoff
Location: Room 1
One day
Tuesday, January 17th 2023
From 12:30 PM to 3:30 PM
Kit Fee $
35.00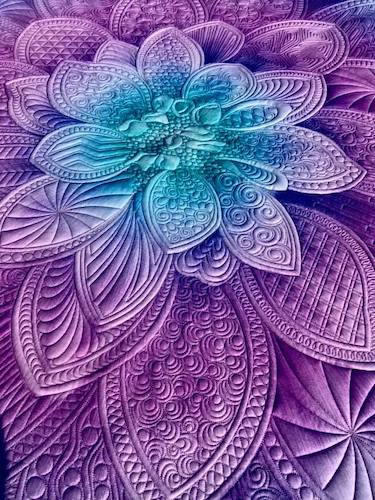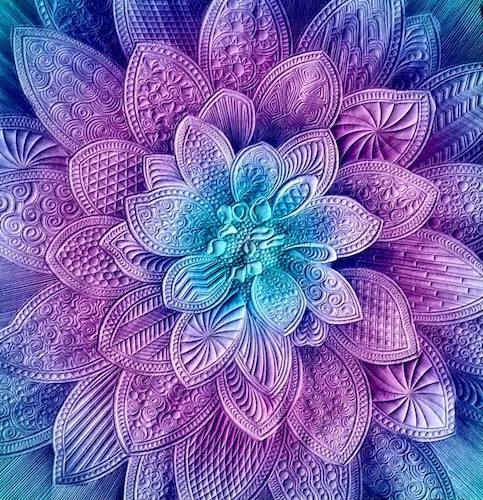 Skill Level: All Levels

Description:I will take my students through the whole process of creating a beautiful and unique panel they will be proud of! I will teach you how to plan the quilting, where to start, how to work with outlining and fillers and how to emphasize the beauty of this gorgeous panel.

Machines Provided by: The Grace Company
Same Class as 5009N

Kit Contents: Dream Big panel, all needed thread colors (3-4 cones), batting, backing, marking pen for fabric, printouts.

Click Here to Download Your Supply List


Wait List only
---
2009C – Introduction to Westalee Continuum Quilt
$98.00
Kate Quinn
Location: Room 204
One day
Tuesday, January 17th 2023
From 8:30 AM to 3:30 PM
Kit Fee $
8.00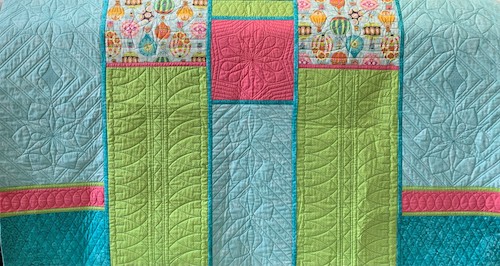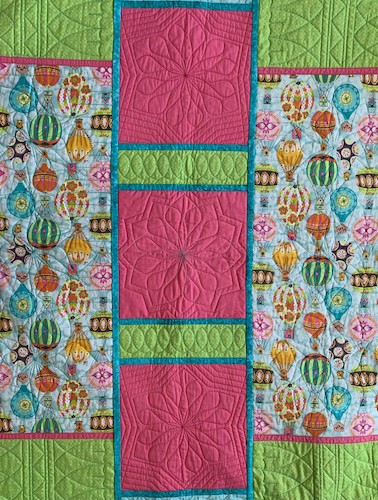 Skill Level: Beginner - Intermediate

Description:The class features 4 of the blocks from the Continuum Quilt as a path to getting started with rulerwork. These blocks will introduce you to some of the major styles of templates offered by Westalee and let you see how they can elevate your quilting ability. This is a technique class, but you can also use your blocks as a jump start to complete the entire Continuum quilt if desired. This class is suitable for all skill levels. No previous experience is required. Class topics include learning the following:
• To set up your machine for rulerwork
• To Install the ruler foot properly
• How to move and stitch with templates
• Learn the patterns for 4 different quilt blocks including a center motif, a heart border, a loop border, and diamond crosshatching
• Troubleshooting stitching problems and movement challenges
Loaner templates and ruler feet will be provided for use in class. Advance prep for class is required.

Machines Provided By: Baby Lock

Kit Contents: Westalee Spacing Gauge Tool

Click Here to Download Your Supply List


---
2010C – Introduction to Folk Art Embroidery
$59.00
Catherine Redford
Location: Room 104B
One day
Tuesday, January 17th 2023
From 8:30 AM to 11:30 AM
Kit Fee $
35.00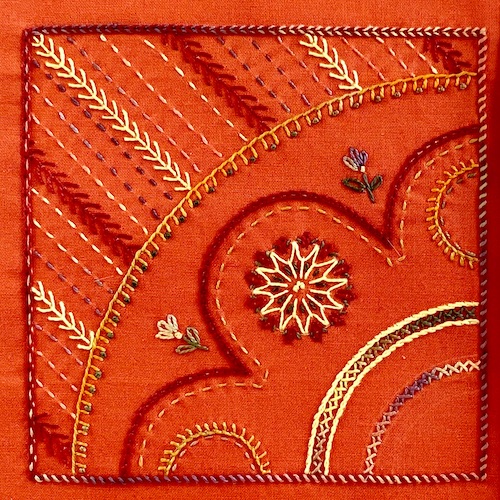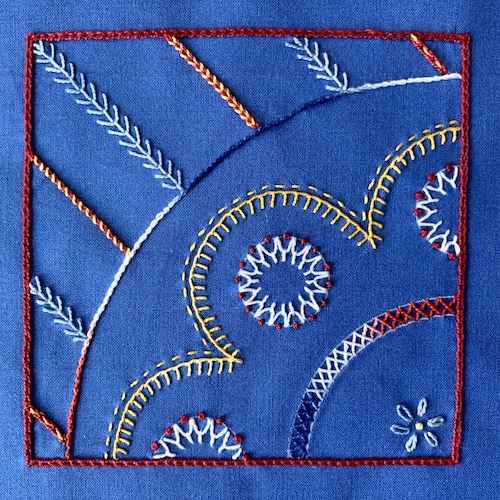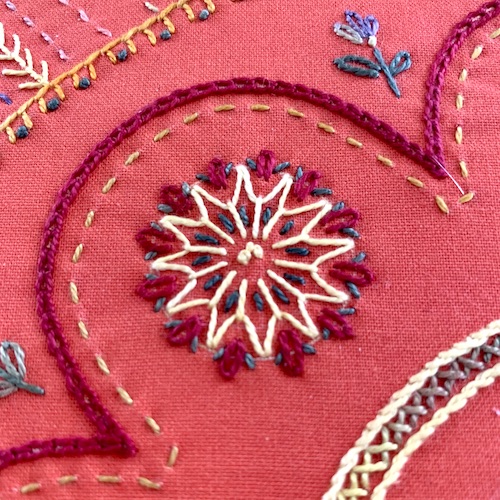 Skill Level: Beginner

Description:Start by learning or being reminded of some basic embroidery stitches on a specially designed pre-printed sampler. Then learn some novel embellishment techniques that add to the fun. Learn how Catherine transfers her own designs onto dark-colored backgrounds. Enjoy the relaxed tempo and reconnect with hand work.

Hand Work

Kit Contents: Printed Sampler, Hand Dyed Embroidery Threads, Needles, Embellishments, Full Color Stitch Guide

Click Here to Download Your Supply List


Wait List only
---
2011C – Dorset Buttons - A Traditional English Craft
$59.00
Catherine Redford
Location: Room 104B
One day
Tuesday, January 17th 2023
From 12:30 PM to 3:30 PM
Kit Fee $
10.00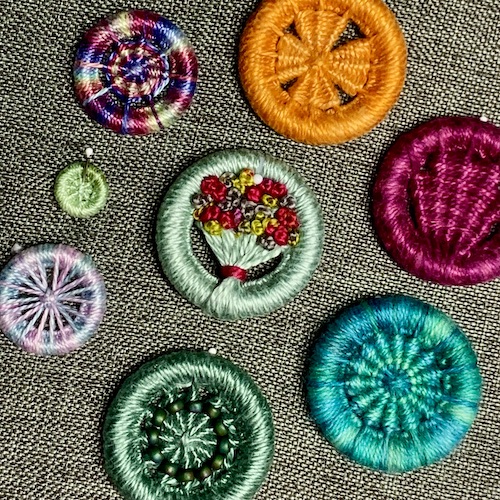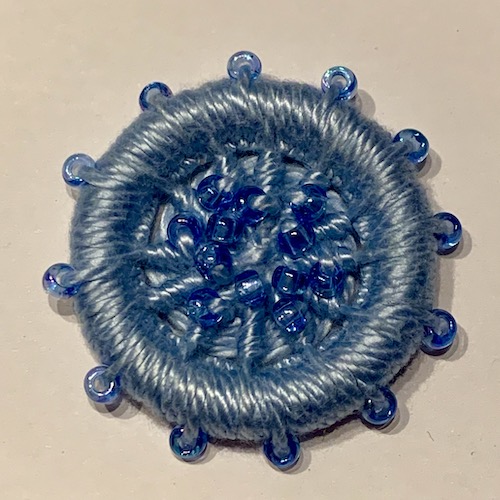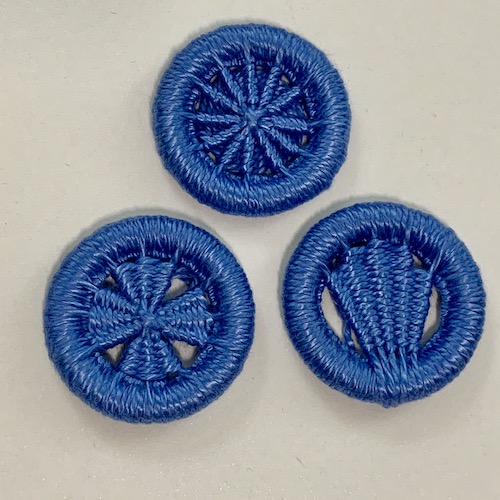 Skill Level: All Levels

Description:Dating back to the late sixteenth century, Dorset buttons are a great way to embellish your quilting project and knitwear. Finish them as jewelry pieces if you wish. They are functional too! Start the class by making the traditional Blandford cartwheel to learn the basics before discussing some variations, including a fan-style button and the Maltese Cross. Catherine will show you how to include beads and will finish the class with a look at styles inspired by vintage buttons of the 1950s.

Hand Work

Kit Contents: Rings, Needles, Thread, Beads & Handout

Click Here to Download Your Supply List


Wait List only
---
2012C – Decorative Stitches
$98.00
Swan Sheridan
Location: Room 202AB
One day
Tuesday, January 17th 2023
From 8:30 AM to 3:30 PM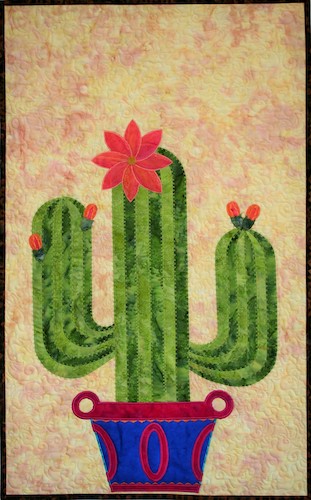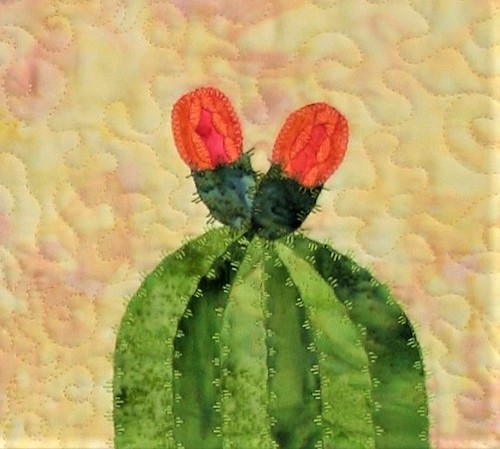 Skill Level: Intermediate

Description: Make this beautiful potted cactus wall hanging using basic fusing techniques and some of the fun decorative stitches on your machine! Join Swan to learn the ins and outs of basic fusing techniques and decorative stitches to make your cactus a masterpiece. Personalize your cactus by choosing from flower options and small cactus fruit to make your cactus a special creation all your own. You'll learn to enjoy all that your machine has to offer and see just how pretty your threads can be when you use all of your stitches on your fused projects.

Machines Provided By: Juki

Kit Contents: None

Click Here to Download Your Supply List


---
2013C – Wee Green Beasties
$103.00
Emily Taylor
Location: Room 105
One day
Tuesday, January 17th 2023
From 8:30 AM to 3:30 PM
Kit Fee $
25.00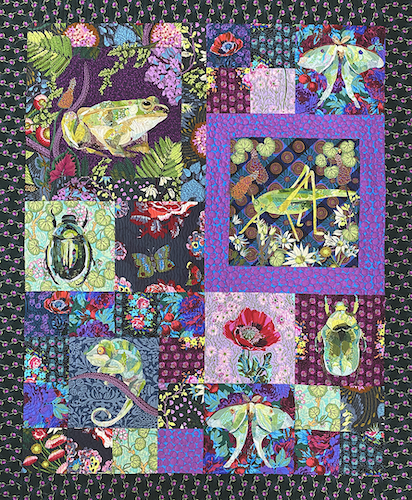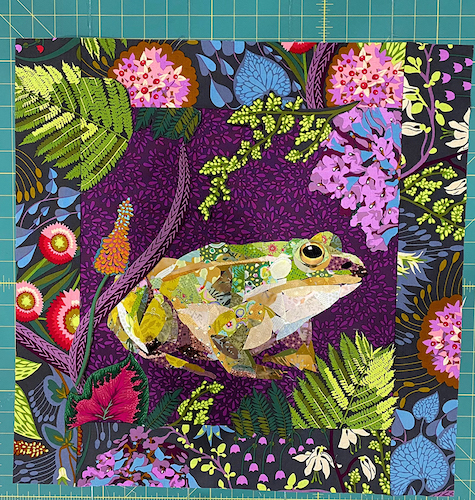 Skill Level: Intermediate

Description: Join Emily Taylor to make the charming and intricate creatures of her Wee Green Beasties collage quilt! Learn "Parchment Pressing" method and be inspired by a new way to think about color and fabric. Select one or two critters from the pattern to make in class.

Hand Work

Kit Contents: Pattern

Click Here to Download Your Supply List


Wait List only
---
2015C – Exploring Sashiko & Boro - History & Craft
$98.00
Carol Ziogas
Location: Room 107A
One day
Tuesday, January 17th 2023
From 8:30 AM to 3:30 PM
Kit Fee $
25.00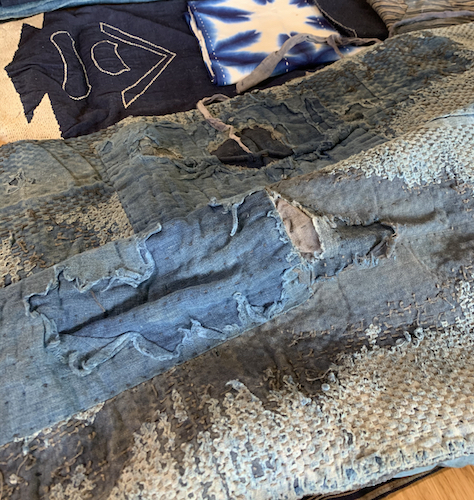 Skill Level: All Levels

Description:Japanese Sashiko is more than a straight stitch, and boro is more than patched scraps. Improve your hand sewing technique in a class that focuses on history, culture, and textiles.

Hand Work

Kit Contents: Fabric, sashiko thread, sashiko needle, palm thimble

Click Here to Download Your Supply List


Wait List only
---
2016C – Introduction to Stationary, Sit-Down Longarm
$85.00
David Taylor
Location: Room 200AB
One day
Tuesday, January 17th 2023
From 8:30 AM to 11:30 AM
Kit Fee $
20.00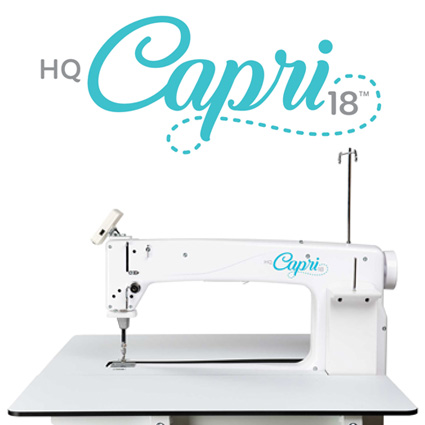 Skill Level: All Levels

Description: Frustrated with cramming your quilt into the small throat of your domestic machine? Thinking about upsizing to a stationary/sit-down longarm? I've been quilting on these machines for more than a decade and I'm thrilled to introduce you to all the exciting, easy features of the HQ Amara by Handi Quilter.

Machines Provided by: Handi Quilter Amara

Kit Contents: None

Click Here to Download Your Supply List


---
2017C – Feel the Rhythm Learn the Basics of Free-Motion Quilting
$85.00
David Taylor
Location: Room 200AB
One day
Tuesday, January 17th 2023
From 12:30 PM to 3:30 PM
Kit Fee $
40.00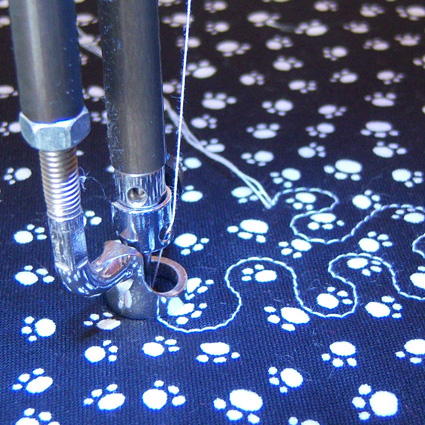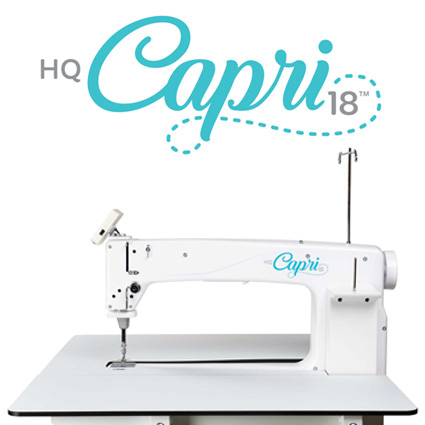 Skill Level: Beginner

Description: "You can't play in the orchestra, unless you show up for rehearsal. Before you attend the rehearsal, you need to practice regularly." This is my view for free-motion quilting. This class will start beginners off with simple movement exercises to strengthen your free-motion abilities. Once you learn the notes, you'll be ready for a symphony!

Machines Provided by: Handi Quilter Capri

Kit Contents: fabric and batting sandwiches, thread, needle

Click Here to Download Your Supply List


Wait List only
---
2018C – French Embroidery
$98.00
Muriel Dias
Location: 2nd Floor Board Room
One day
Tuesday, January 17th 2023
From 8:30 AM to 3:30 PM
Kit Fee $
80.00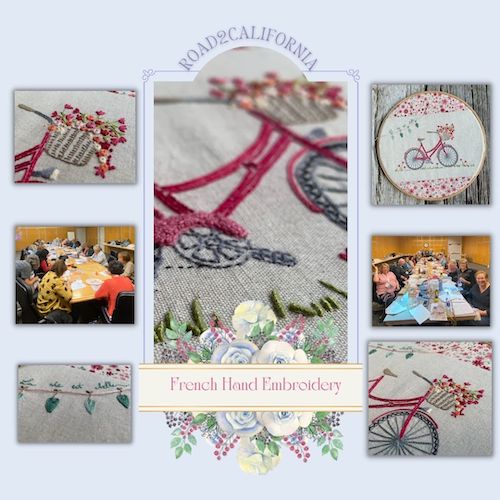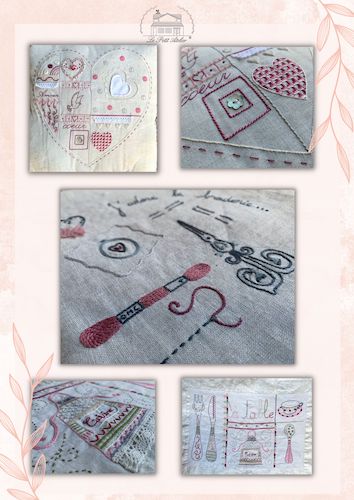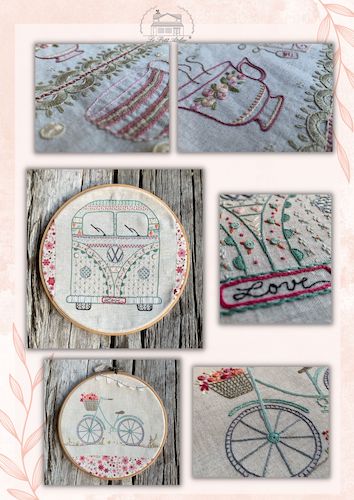 Skill Level: All Levels

Description:French hand Embroidery, easy way to make amazing embroidery whether right-handed or left-handed, with shabby chic style!

Hand Work
Same Class as 1019C

Kit Contents: Full Kit with linen already printed with washable ink, DMC thread, Needle Bohin, hoop 3 inch, all step by step explications, thread organization

Click Here to Download Your Supply List


Wait List only
---
2019C – Northern Neighbors
$103.00
Deb Tucker
Location: Room 203AB
One day
Tuesday, January 17th 2023
From 8:30 AM to 3:30 PM
Kit Fee $
40.00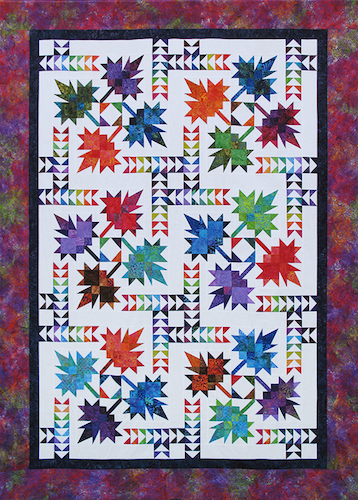 Skill Level: Intermediate - Advanced

Description: An absolutely stunning scrap quilt made the Studio 180 Design way. Spend the day learning how to construct a large, four leaf block using several of my favorite tools; Wing Clipper, Corner Beam, Split Rects and Tucker Trimmer. Only one tool is required (the Wing Clipper) and the others can be borrowed during the class to allow you to "try before you buy". Wall hanging kits are available upon request. You will be amazed at your success.

Machines Provided by: Brother

Kit Contents: Optionial Wall Hanging Kit please refer to Supply List for Information

Click Here to Download Your Supply List
---
2301H – Light Up Your Landscape
$280.00
Gloria Loughman
Location: Holiday Inn Ballroom
Two Days
Tuesday, January 17th 2023
From 8:30 AM to 3:30 PM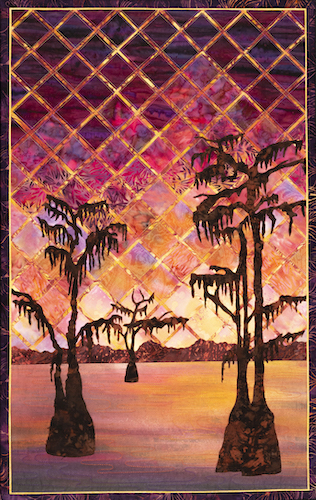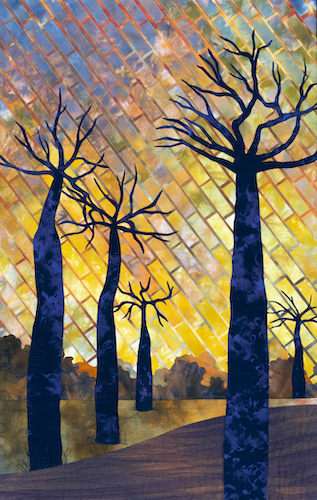 Skill Level: All Levels

Description: Fusing small squares, rectangles or diamonds of fabric, students will build up a landscape background that is dramatic and visually appealing. Design principles including perspective and focal point will be outlined and a variety of colour schemes will be displayed and discussed. Participants will then design their own wall hanging working from a photos, sketch or picture. Fusing, invisible machine appliqué, free motion stitching and quilting techniques will be included. There will be a some patterns available in class. Check out www.glorialoughman.com for more photos.

Bring Your Own Machine

Kit Contents: None

Click Here to Download Your Supply List


Wait List only
---
9200C – Exploring the Inland Empire - Mission Inn and Shop Hop Tour
$124.00
Road Staff
Location:
One day
Tuesday, January 17th 2023
From 8:30 AM to 4:30 PM
We'll tour the historical Mission Inn in Riverside. Note that this is a 75-minute walking tour of the Inn. You'll have an opportunity to learn about the history behind this California icon. We will also visit two of our favorite quilt shops in that area – Quilters Cocoon (Riverside) and Cotton Gin (Redlands). We'll have a scatter lunch (not included in trip price) while at the Mission Inn. You can dine there or at one of many eating locations adjacent to the Inn.

The Mission Inn & Spa began as a quaint adobe boarding house in 1876, becoming a full-service hotel in the early 1900s. Opened by Frank Miller, it expanded in 1903 with over 200 guestrooms and the addition of the Mission Wing, built in Mission-Revival style while incorporating architectural features from more than 20 different California missions. Three more wings materialized as demand grew, including the Cloister, Spanish Wing and the Rotunda Wing, completed in 1931. Miller filled the hotel with valuable items from across the glove, including artwork, furniture and religious relics. Mission Inn still houses the oldest bell in Christendom, dating back to 1247. (https://www.missioninn.com)

The Quilters Cocoon has the largest selection of Kaffe Fassett fabrics in Southern California. They are also a "one-stop shop" for tuffets, square and round. They have a wonderful variety of fabrics (yardage and pre-cuts) to choose from as well. (https://www.quilterscocoon.com)

Cotton Gin Fabric in Redlands, is located in the heart of beautiful downtown Redlands, CA. It is the go-to shop for your fabric addiction! The store sells high quality 100% cotton fabric from beloved manufacturers such as Hoffman, Benartex, Robert Kaufman, Moda, Alexander Henry, Art Gallery, and more!
---